Apple appoints new security chief
Apple has reportedly appointed a new security chief to take the helm in the coming months.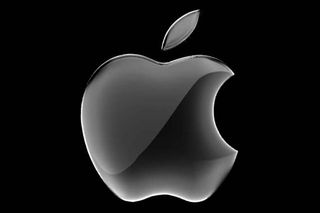 Apple has appointed former National Security Agency analyst and notable author David Rice as the company's global director of security, according to various reports.
Rice will make the move across from the US Cyber Consequences Unit, a technology policy think tank, where he was director of policy reform.
He made a name for himself in the wider security community when his book Geekonomics was released, focusing on securing software infrastructure.
Rice is also an executive director of consulting organisation the Monterey Group, whilst being a member of IT security research body IANS.
Furthermore, he is a master's degree graduate in information warfare from the Naval Postgraduate School.
According to the Wall Street Journal, Rice is expected to take on the role as soon as March.
Apple no doubt wants to improve the security on both software and devices.
The company has seen a raft of security software vendors introduce apps for the iPhone, helping the device gain a foothold in the corporate environment, according to a recent report.
Meanwhile, Mac threats were seen increasing again in 2010, a recent report from Intego discovered.
In particular, a Mac version of the Koobface worm was spotted last year, as well as a piece of malware called HellRTS, which opened a backdoor to allow remote users to take control of infected Macs.
Elsewhere, Apple will be looking to ensure it has a solid team-base after chief executive (CEO) Steve Jobs revealed he was to take a leave of absence to look after his health.
A daily dose of IT news, reviews, features and insights, straight to your inbox!
A daily dose of IT news, reviews, features and insights, straight to your inbox!
Thank you for signing up to ITPro. You will receive a verification email shortly.
There was a problem. Please refresh the page and try again.