Will Steve Jobs' exit get other businesses thinking?
How will Steve Jobs' health affect Apple both now and in the future? And what does it mean for businesses with iconic leadership? Paul Briden finds out...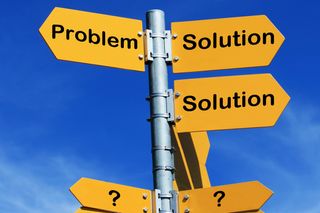 Apple's future has become the subject of varied speculation, after Steve Jobs' announcement he will take medical leave for the second time in two years, this time for an indefinite period.
The situation may well be a learning experience for the industry as a whole. It raises questions about just how much technology companies should allow themselves to become dependant on the unique abilities of individuals.
There are, no doubt, lessons to be learnt for businesses in other sectors too.
On 17 January 2011, Jobs sent a heartfelt email to all Apple employees, confirming the board had granted him medical leave to focus on his health. But he maintained that he would remain as chief executive (CEO) and be involved in associated strategic decision making.
"I have great confidence that Tim and the rest of the executive management team will do a terrific job executing the exciting plans we have in place for 2011," he wrote.
"I love Apple so much and hope to be back as soon as I can. In the meantime, my family and I would deeply appreciate respect for our privacy," Jobs added.
While it may look like Jobs is just taking some time out on health grounds as he's done before, there are marked differences between the email he recently sent and the one that preceded his last leave of absence. Back in January 2009, for example, he clearly stated that he was taking six months off and the date of his return had already been set.
This time around, things have been left somewhat open, leaving in many to ponder what will happen next.
There's also the question, of course, of whether or not it's even possible to appoint an interim CEO when it's unclear whether they'll need to lead the company in just a temporary or permanent capacity.
A daily dose of IT news, reviews, features and insights, straight to your inbox!
A daily dose of IT news, reviews, features and insights, straight to your inbox!
Thank you for signing up to ITPro. You will receive a verification email shortly.
There was a problem. Please refresh the page and try again.