Top 10 BlackBerry PlayBook business apps
We take a look at the best 10 business and productivity applications for RIM's debut QNX-powered BlackBerry PlayBook ahead of its UK launch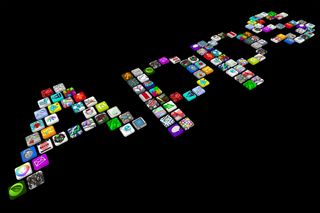 At present, details regarding the UK release date of RIM's BlackBerry PlayBook are sketchy at best. Some reports suggest it's coming this month, others say June. And, while there's been no official comment from RIM on either date, we think it's safe to assume that the device will be in stores in the next few months.
The PlayBook will launch with 3,000 applications, according to RIM, which is a pretty respectable number. Even more so when you combine it with the multitude of apps that will be introduced once the PlayBook's built-in compatibility with Android and Java is activated.
Unfortunately, at things stand now, this touted figure is more theory than reality. But this is all set to change once the PlayBook launches in the UK, or so RIM says.
So, in anticipation of the launch, what are the best business apps, both incoming and available, for the PlayBook? We round up 10 of the best.
Adobe Connect Mobile
Adobe Connect Mobile is one of quite a few Adobe Air applications that'll be hitting the BlackBerry PlayBook in the coming weeks and months. Connect Mobile, also available on the iPad and Android, enables users to participate in mobile conferencing from the comfort of their PlayBook.
Features of note include two-way video conferencing with the ability to add your own upstream video broadcast. There's also support for both the PlayBook's cameras so you can switch to using the higher-resolution rear-facing camera when addressing colleagues.
The UI is slick, it's simple to use and will be an extremely solid addition to the PlayBook's growing arsenal of enterprise grade applications.
Documents To Go
This is an essential application for any professional user as it allows you to edit and create Word, Excel and PowerPoint files on your PlayBook. You can work while on the move and without having to carry a laptop too.
The new Premium Edition for PlayBook includes support for PDF file viewing, password protection, desktop synchronisation and advanced character, font and paragraph formatting. In short, it's the power of Microsoft's Office suite on your PlayBook.
A daily dose of IT news, reviews, features and insights, straight to your inbox!
A daily dose of IT news, reviews, features and insights, straight to your inbox!
Thank you for signing up to ITPro. You will receive a verification email shortly.
There was a problem. Please refresh the page and try again.