Sony boss apologises for Playstation hacks
Howard Stringer says sorry for the hacks on Sony, saying public disclosure was enacted as soon as was possible.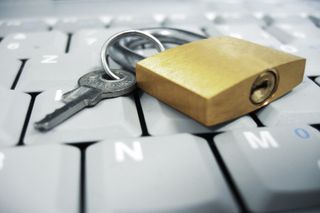 Sony chief executive (CEO) Sir Howard Stringer has written an open letter apologising for hacks which saw the data of over 100 million customers stolen.
It has been a manic time for Sony these past few weeks as it has sought to restore services to gamers following the breaches on the Playstation Network (PSN) and Sony Online Entertainment (SOE) division.
"As a company we - and I - apologise for the inconvenience and concern caused by this attack," Stringer said.
"We are absolutely dedicated to restoring full and safe service as soon as possible and rewarding you for your patience. We will settle for nothing less."
Stringer addressed those who had criticised Sony for not coming clean sooner on the breaches.
"As soon as we discovered the potential scope of the intrusion, we shut down the PlayStation Network and Qriocity services and hired some of the best technical experts in the field to determine what happened," he said.
"I wish we could have gotten the answers we needed sooner, but forensic analysis is a complex, time-consuming process. Hackers, after all, do their best to cover their tracks, and it took some time for our experts to find those tracks and begin to identify what personal information had or had not been taken."
There were no confirmed reports of credit card fraud resulting from the hacks, Stringer said.
Nevertheless, Sony has chosen to offer customers complimentary 12-month enrollment in Debix's AllClear ID Plus, providing a $1 million identity theft insurance policy per user, amongst other protection services.
To make it up to users, Sony is also offering one month's free PlayStation Plus membership for all PSN customers, as well as a subscriptions extension for PlayStation Plus and Music Unlimited customers.
Sony confirmed it had made an "important step" towards restoring PSN services as it entered the final stages of testing the new system.
The Japanese electronics firm has taken hits to its reputation and its shares as a result of the hacks, seeing a decline of nearly four per cent in early trade on Tokyo's benchmark Nikkei index, the BBC reported.
The data breach saga does not look like it will be forgotten anytime soon either. This week, Sony sent a letter to Congress, saying it had been distracted by Anonymous DDoS attacks during the hacks.
Sony said it was not sure whether Anonymous was also involved in the data theft. The hacktivist group responded by saying it would never involve itself in stealing credit card data.
A daily dose of IT news, reviews, features and insights, straight to your inbox!
A daily dose of IT news, reviews, features and insights, straight to your inbox!
Thank you for signing up to ITPro. You will receive a verification email shortly.
There was a problem. Please refresh the page and try again.