Microsoft unveils Windows Phone 7 Mango
Multitasking finally comes to Microsoft's smartphone operating system, but no sign of Flash.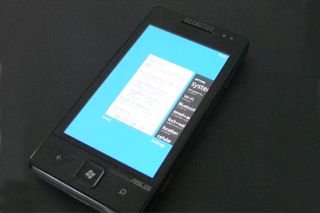 Microsoft has today confirmed details of the next major version of its Windows Phone operating system, code-named Mango.
The update will have a bevy of new features, including the long-awaited introduction of multi-tasking, which will be available for free to all existing Windows Phone customers this autumn.
A number of new manufacturers also announced their intention to make Windows Phone handsets, such as Acer, Fujitsu and ZTE, but there was no news on the highly anticipated Nokia Windows Phone models.
Fujitsu's participation will interest enterprises though, while ZTE's involvement will be of importance for the Chinese market.
Although Microsoft was keen to highlight many of the other new features in Mango at the company's London press conference, the headline feature was undoubtedly the addition of multitasking, which previously had been restricted to a handful of the built-in Microsoft apps.
Users will be able to press and hold the Back button to see minimised thumbnails of all their running apps, a view that will look very familiar to webOS and Blackberry PlayBook users. Like Android, but unlike iOS, there won't be any restrictions on what apps can do in the background.
Attention has also been paid to email. It's now possible to set up multiple unified inboxes, such as one for your personal Hotmail and Gmail accounts and another for your Exchange accounts, keeping professional and personal separate. I
f your company runs Exchange 2007 or later, it's even possible to apply rights management to emails such as preventing messages from being forwarded to unauthorised recipients or stopping users from saving sensitive attachments to their phones.
The calendar now integrates much more closely with email if you receive an invitation via email that conflicts with a pre-existing event, this will automatically be flagged in the email itself.
Long text message and email conversations are now threaded in a conversation view that will be familiar to iPhone and PalmOS users. Like some Android apps, Mango will thread together conversations even if some of it takes place on different services, such as SMS, Facebook, Twitter and LinkedIn.
Brandon Watson, Microsoft's director for Windows Phone 7, pre-empted any questions about Skype integration stating that I can't say a word about that'.
When asked when Adobe Flash support would be coming, he refused to go into any details and merely stated as of right now, that doesn't run on the phone.'
He also refused to be drawn on when in-app purchases would become available on Windows Phone, or whether that had anything to do with the Lodsys lawsuits against iOS developers over in-app purchase patents.
Watson was confident the Mango upgrade process would go much more smoothly than previous error-prone Windows Phone operating system upgrades, stating that Microsoft had learned a lot about the update process.'
Microsoft's vice president for Windows Phone Marketing, Achim Berg, was also keen to emphasise they were now 18,000 Windows Phone apps available, which he claimed would soon outnumber RIM's App World for Blackberry.
A daily dose of IT news, reviews, features and insights, straight to your inbox!
A daily dose of IT news, reviews, features and insights, straight to your inbox!
Thank you for signing up to ITPro. You will receive a verification email shortly.
There was a problem. Please refresh the page and try again.