IBM cancels Blue Waters supercomputer
Complexity and cost shelve Power7-based petaflop supercomputing project with Illinois University.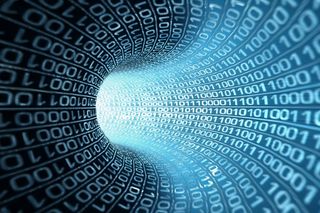 IBM has announced that it has shelved an ongoing joint academic supercomputing project due to its complexity and cost.
The "Blue Waters" project was designed top rovide the computing capability and sustained performance of one petaflop to run a range of real-world science and engineering research applications, such a complex meteorological models or aerodynamic simulations.
First contracted by the University of Illinois for the National Centre for Supercomputing Applications (NCSA) to the project in 2007, IBM over the weekend issued a joint statement with these organisations that cited increased complexity and financial and technical demands for the cancellation of the project.
"NCSA and IBM worked closely on various proposals to retain IBM's participation in the project, but could not come to a mutually agreed-on plan concerning the path forward," it stated.
Clive Longbottom, founder of IT analyst firm Quocirca, told IT Pro the use of IBM's Powerrange probably meant it the project could not deliver the economies of a basic Intel/AMD platform.
"All applications used would need to be written specifically for a Power environment," he said. "And, although Power does run Linux, anything that needed a Windows base would either need to be ported or offloaded onto a different environment."
The NCSA added, however, it was still confident that its goal of building a sustained petascale supercomputer remains achievable in a timely manner.
It is coordinating with the US National Science Foundation to "ensure project continuity and that the goals of the project are achieved," it said. And it is expected to continue working with IBM to explore other opportunities.
These are likely to centre on the use of a new National Petascale Computing Facility, built at the University of Illinois in 2010 to house the supercomputer project.
The scale of the Blue Waters machine required the construction of the new 88,000-square-foot facility and a 20,000-sq.ft. machine room. And it would have required complex, innovative and expensive specialist cooling and power considerations to run it.
Plans included proposals for the facility make use of the university's campus-wide water cooling system and additional onsite cooling towers that take advantage of the cold temperatures in Illinois during the winter months would have helped reduce energy consumption.
Even so, the high performance computing (HPC) capacity of Blue Waters would have still struggled to compete with Japan's K supercomputer, which was recently ranked the most powerful of the top 10 supercomputers at the 2011 International Supercomputing Conference.
Built by Fujitsu, the Japanese supercomputer is capable of performing more than eight quadrillion calculations per second (petaflop/sec).
IBM has said it will return around $30 million (18.3 million) received for the project to date and NCSA will return equipment delivered by IBM, as per terms of the original contract.
But much like Japan's K machine, the technology behind Blue Waters has already been brought to market in IBM's Power775 server, which offers 2TB of memory and 256 cores per node, and is reportedly capable of a maximum peak performance of more than 16 petaflops.
Longbottom concluded: "It is a bit of a blow to IBM: it is looking as if it has suddenly found building an advanced supercomputer beyond its means. However, I think that it has become caught in more of a financial issue than everything else.
"The future looks like it will be built around standardised components with specialised aspects, rather than purpose-built supercomputers," he added.
Get the ITPro. daily newsletter
Receive our latest news, industry updates, featured resources and more. Sign up today to receive our FREE report on AI cyber crime & security - newly updated for 2023.
A 25-year veteran enterprise technology expert, Miya Knights applies her deep understanding of technology gained through her journalism career to both her role as a consultant and as director at Retail Technology Magazine, which she helped shape over the past 17 years. Miya was educated at Oxford University, earning a master's degree in English.
Her role as a journalist has seen her write for many of the leading technology publishers in the UK such as ITPro, TechWeekEurope, CIO UK, Computer Weekly, and also a number of national newspapers including The Times, Independent, and Financial Times.