HTC promises over-the-air vulnerability patch
The Taiwanese firm says a fix for a vulnerability in a number of its Android phones is coming.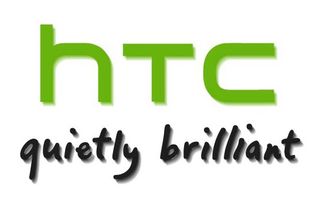 HTC has responded to reports of a security vulnerability in its Android devices by promising to release an over-the-air patch to be delivered by carriers.
The Android Police released information about a flaw which allowed malicious apps to potentially access data including email addresses, GPS locations and phone numbers from users.
It affected any app on affected devices requesting a single android.permission.INTERNET - which is standard procedure for any app that connects to the web or displays ads. That includes hugely popular apps such as Angry Birds.
This app is capable of collecting all kinds of data.
The Android Police said the flaw resided in a logging tool HTC introduced to some of its devices recently, known as HtcLoggers.apk.
"This app is capable of collecting all kinds of data ... and then provide it to anyone who asks for it by opening a local port," the Android Police said.
"Yup, not just HTC, but anyone who connects to it, which happens to be any app with the INTERNET permission. Ironically, because a given app has the INTERNET permission, it can also send all the data off to a remote server."
Now HTC has promised to plug the security hole, admitting a malicious app could be created to exploit the vulnerability. The manufacturer said the flaw would do "no harm to customers' data," however.
"So far, we have not learned of any customers being affected in this way and would like to prevent it by making sure all customers are aware of this potential vulnerability," HTC said.
"HTC is working very diligently to quickly release a security update that will resolve the issue on affected devices. Following a short testing period by our carrier partners, the patch will be sent over-the-air to customers, who will be notified to download and install it."
A host of HTC phones appear to be affected, including the EVO 4G, EVO 3D and the Thunderbolt.
Android phones have increasingly become a target for cyber criminals. An email-stealing Android app will most likely be seen before the end of the year, a security expert recently told IT Pro.
A daily dose of IT news, reviews, features and insights, straight to your inbox!
Tom Brewster is currently an associate editor at Forbes and an award-winning journalist who covers cyber security, surveillance, and privacy. Starting his career at ITPro as a staff writer and working up to a senior staff writer role, Tom has been covering the tech industry for more than ten years and is considered one of the leading journalists in his specialism. Between his roles at ITPro and Forbes, Tom has also assumed the position of deputy editor at TechWeekEurope and worked as a freelance journalist for nine years, securing bylines in other leading technology publications.
He is a proud alum of the University of Sheffield where he secured an undergraduate degree in English Literature before undertaking a certification from General Assembly in web development. You can read his work here at ITPro, over at Forbes, and sign up for his newsletter, The Wiretap, to learn about how surveillance is used in the real world, as well as containing all the security and privacy news worth knowing.
A daily dose of IT news, reviews, features and insights, straight to your inbox!
Thank you for signing up to ITPro. You will receive a verification email shortly.
There was a problem. Please refresh the page and try again.