Amazon outage knocks out Netflix, Pinterest and Instagram
Social networking sites taken offline after violent storms knock out US datacentre.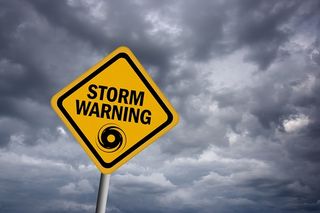 Netflix, Pinterest and Instagram users were unable to access the services for a short while over the weekend after violent storms in Virginia, Ohio, knocked out Amazon's East-1 US datacentre.
The outage occurred at 11.21 pm EST on 29 June, the middle of the night for the UK, and took with it a large percentage of some of the internet's most popular sites.
Further outages continued until around 12.54 am, when the company confirmed that "EC2 and EBS APIs are once again operating normally. We are continuing to recover impacted instances and volumes."
Shortly after, Netflix, Pinterest and Instagram reappeared online.
In a statement, Dominion Virginia Power, the company responsible for powering Amazon's datacentre, said the storm generated winds of up to 80 miles per hour, bringing down trees and utility poles in the local area.
This resulted in widespread power problems, with more than 3.5 million homes and businesses in Ohio, Virginia and Indiana losing power.
The outage is latest in a line of slip-ups for the cloud computing giant. I
As reported by IT Pro's sister site Cloud Pro, the firm suffered an outage in April last year at the firm's Eastern EC2 site that disrupted Reddit, Quora, HootSuite and Foursquare's services.
A lightning strike at Amazon's Dublin datacentre also bought its European cloud down in December 2011.
A daily dose of IT news, reviews, features and insights, straight to your inbox!
Rene Millman is a freelance writer and broadcaster who covers cybersecurity, AI, IoT, and the cloud. He also works as a contributing analyst at GigaOm and has previously worked as an analyst for Gartner covering the infrastructure market. He has made numerous television appearances to give his views and expertise on technology trends and companies that affect and shape our lives. You can follow Rene Millman on Twitter.
A daily dose of IT news, reviews, features and insights, straight to your inbox!
Thank you for signing up to ITPro. You will receive a verification email shortly.
There was a problem. Please refresh the page and try again.