Judge says Google list of paid bloggers not sufficient
Internet titan has three days to comply with court order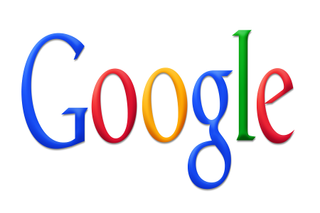 A judge in the case of Oracle vs Google has slammed the web giant for failing to comply with a court order to disclose the bloggers and other commentators on a patent and copyright case who might have been influenced by payments.
U.S. District Judge William Alsup gave Google until noon on Friday, August 24, to provide an amended list of public commentators on the high-profile case between Google and Oracle Corp who have received payments as consultants, contractors, vendors or employees.
"Just as a treatise on the law may influence the courts, public commentary that purports to be independent may have an influence on the courts and/or their staff if only in subtle ways," wrote Alsup.
Earlier this month, Alsup issued a highly unusual order, riveting technology and legal circles, that Google and Oracle identify all writers who commented on the companies' intellectual property lawsuit and who received money from the technology giants.
The lists, submitted by the companies on Friday, contained no huge surprises. Oracle acknowledged it hired blogger Florian Mueller, who often comments on patent issues, as a consultant -- a relationship that was already known.
Google acknowledged contributions to various groups but said it has not paid any of them to comment on issues in the case.
But Alsup said on Monday he was interested not only in authors that the companies paid specifically to comment on the case but also those who commented and received money from the companies in other ways.
"Rather, the order was designed to bring to light authors whose statements about the issues in the case might have been influenced by the receipt of money from Google or Oracle," Alsup wrote.
He cited Oracle's disclosure of Mueller as an appropriate response: "Even though the payment was for consulting work, the payment might have influenced the blogger's reports on issues in the civil action."
Oracle sued Google in federal court in 2010, claiming Google's Android mobile platform violated Oracle's patents and copyright to the Java programming language. It sought roughly $1 billion on the copyright claims.
Google suggests that it has paid so many commenters that it will be impossible to list them all
Earlier this year, after the jury decided in Google's favour, Alsup ruled Oracle could not claim copyright protection on most of the Java material that Oracle took to trial. Oracle has said it will appeal.
In his initial order, Alsup said he was "concerned" about relationships between commentators and the companies, but the judge has not revealed what specifically has prompted him to act.
The case attracted heavy coverage from the mainstream media and technology-focused blogs.
Alsup said in his order that the payments in which he is interested do not include advertising revenue received by the commentators, and he said gifts to universities can be ignored. He noted that Oracle must supplement its list if the order clarifies any issues for Oracle.
"Google suggests that it has paid so many commenters that it will be impossible to list them all," Alsup wrote. "Please simply do your best but the impossible is not required. Oracle managed to do it."
A Google spokesman said the company would comply with the order. Oracle declined to comment.
The case in U.S. District Court, Northern District of California, is Oracle America, Inc v. Google Inc, 10-3561.
Get the ITPro. daily newsletter
Receive our latest news, industry updates, featured resources and more. Sign up today to receive our FREE report on AI cyber crime & security - newly updated for 2023.