White House review found no evidence of Huawei spying, claim sources
Networking giant cleared of spying for China, but questions remain over security of its equipment.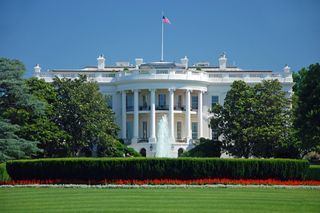 A White House-ordered review of the security risks posed by suppliers to US telecos found no clear evidence that Huawei had spied for China, sources claimed.
Instead, those leading the 18-month review concluded early this year that relying on Huawei, the world's second-largest maker of networking gear, was risky for other reasons, such as the presence of vulnerabilities that hackers could exploit.
These previously unreported findings support parts of a landmark US congressional report from last week that warned against allowing Chinese companies Huawei and ZTE to supply critical telecom infrastructure.
But they may douse speculation that Huawei has been caught spying for China.
Some questions remain unanswered. For example, it is unclear if security vulnerabilities found in Huawei equipment were placed there deliberately. It is also not clear whether any critical new intelligence emerged after the inquiry ended.
"The White House has not conducted any classified inquiry that resulted in clearing any telecom equipment supplier," White House National Security Council spokesperson Caitlin Hayden said.
She also noted that Huawei had been barred from participating in an emergency network for first responders a year ago "due to US government national security concerns".
At the White House's direction, according to people familiar with the matter, intelligence agencies and other departments conducted the largely classified inquiry, delving into reports of suspicious activity and asking detailed questions of nearly 1,000 telecom equipment buyers.
"We knew certain parts of government really wanted" evidence of active spying, said one of the people, who requested anonymity. "We would have found it if it were there."
A spokesperson for Huawei said the company was not familiar with the review but it was not surprised that no evidence of Huawei espionage was found.
Last week's report from the Republican and Democratic leaders of the House Intelligence Committee noted the potential for spying through Huawei gear installed to manage traffic on wireless networks.
The committee also criticised Huawei's leadership for failing to provide details about its relationships with Chinese government agencies.
Huawei has rejected the House report as unfair and inaccurate. China's Commerce Ministry has also called the accusations "groundless".
"Huawei is a $32 billion independent multinational that would not jeopardise its success or the integrity of its customers' networks for any government or third party. Ever," said the company's US spokesperson, Bill Plummer.
ZTE said it had never encountered an instance of its equipment causing security problems in the countries in which it operates.
"We believe our equipment is safe," said spokesman David Dai Shu. "ZTE recognises and fully respects the obligation to protect national security of all countries in which ZTE's equipments are deployed."
The House Intelligence Committee's report did not present concrete evidence that either Huawei or ZTE has stolen US data, although it said a classified annex provided "significantly more information adding to the committee's concerns" about the risk to the United States.
Speculation has swirled about the contents of the secret annex, and both committee Chairman Mike Rogers and some intelligence officials have hinted at evidence that Huawei has participated in espionage.
A daily dose of IT news, reviews, features and insights, straight to your inbox!
A daily dose of IT news, reviews, features and insights, straight to your inbox!
Thank you for signing up to ITPro. You will receive a verification email shortly.
There was a problem. Please refresh the page and try again.