Santander rolls out blockchain-powered foreign exchange app
One Pay FX will use Ripple's blockchain technology to accelerate payments across borders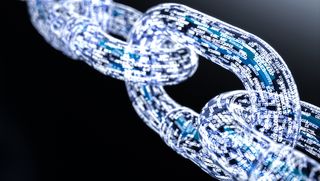 (Image credit: Shutterstock)
Santander has rolled out a blockchain-powered app to simplify and speed up foreign currency transfers between customers across borders.
The app, named 'One Pay FX', will allow Santander customers in the UK, Spain, Brazil and Poland to transfer funds on the same day or the next, while showing the exact amount that will be received in the destination currency prior to the transfer.
Based on distributed ledger technology provided courtesy of Ripple, dubbed xCurrent, users will initially be able to transfer between 10 and 10,000, in EUR to 21 countries and USD to the US, with more currencies and destinations to be rolled out in the near future.
The banking giant also plans to introduce the service for small business to use in additional countries in the coming months, alongside an array of new features.
Ana Botn, Banco Santander's executive chairman, said the app provides a fast, simple and secure way to transfer money internationally - offering a greater deal of transparency and trust in the service.
"From today, customers in the UK can use One Pay to transfer money across Europe and to the US. In Spain, customers can transfer to the UK and US, while customers in Brazil and Poland can transfer to the UK," she said.
"Transfers to Europe can be made on the same day and we are aiming to deliver instant transfers across several markets by the summer."
She added: "Blockchain technology offers tremendous opportunities to improve the services we offer our customers, and the launch of Santander One Pay FX is the first of many potential applications."
Ripple's xCurrent, the software system powering One Pay FX, has already been adopted by a host of financial institutions across the world, for instance, by Thai-based Siam Commercial Bank (SCB), and Akbank Direct Banking in Turkey.
Santander's relationship with ripple stretches back to a $4 million investment made by Santander's investment arm, Santander InnoVentures, into Ripple as part of a $32 million funding round in 2015. The development of One Pay FX, first touted the following year, was earmarked for an initial late-2016 rollout, and, according to reports at the time, had previously been made available to Santander staff in the UK.
Similarly, Barclays grew a partnership with tech company Safello in 2015 to explore how blockchain could be used to transform day-to-day banking practices, although Santander's new app represents the first time a blockchain-based international payments service has been rolled out in multiple countries simultaneously.
Despite a growing enthusiasm for blockchain technology and its wide-reaching applications, sceptics such as KPMG's head of tech growth Patrick Imbach, remain unconvinced it will reach its full commercial potential so soon - with Imbach citing 2019 as the earliest point blockchain will start to produce material results.
Speaking to IT Pro in February Imbach said it is generally only once the hype dies down that new technologies, such as blockchain, start generating commercially viable results.
"We're still a little bit early in that process, I wouldn't expect any exciting commercial opportunities to arise in large numbers any time soon - in the UK, particularly," he said.
A daily dose of IT news, reviews, features and insights, straight to your inbox!
Keumars Afifi-Sabet is the Features Editor for ITPro, CloudPro and ChannelPro. He oversees the commissioning and publication of in-depth and long-form features across all three sites, including opinion articles and case studies. He also occasionally contributes his thoughts to the IT Pro Podcast, and writes content for the Business Briefing. Keumars joined IT Pro as a staff writer in April 2018. He specialises in the public sector but writes across a breadth of core topics including cyber security and cloud computing.
A daily dose of IT news, reviews, features and insights, straight to your inbox!
Thank you for signing up to ITPro. You will receive a verification email shortly.
There was a problem. Please refresh the page and try again.