EE and TalkTalk top Ofcom's list of most complained about telcos
Sky and Virgin Media generate least number of complaints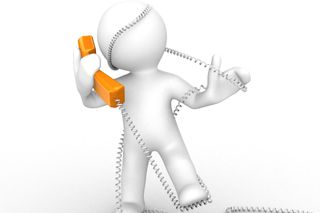 EE has once again been hailed as the UK's most complained about broadband provider.
New figures published from Ofcom found that it had generated the most complaints for broadband as a proportion of its customer base during the first quarter of this year 0.42 per 1,000 customers.
According to the watchdog, complaints were primarily driven by service faults, billing and issues with changing provider.
BT and TalkTalk also had above average complaints about their broadband, at 0.33 and 0.24 per 1,000 customers respectively.
Sky and Virgin Media received fewest complaints. Virgin Media's service garnered 0.07 per 1,000 customers, while Sky received 0.09 per 1,000 customers.
At 0.12 per 1,000 customers, EE's pay-monthly mobile complaints volumes were double the industry average and mainly driven by problems over complaints handling, billing and issues with changing provider.
In a statement, EE told IT Pro that it would be working to cut complaints and improve the service it gave customers.
"We are committed to improving service levels and have plans to return over 1,000 customer service roles to the UK from overseas call centres, the first phase of which will see two new UK call centres open in the next few weeks," a spokeswoman said.
She added that the firm was "disappointed" over the figures, but would be "taking on board the findings of this latest Ofcom report as we strive to offer our customers the best-possible service."
TalkTalk generated the most complaints about its landline service. During the first quarter of 2014, it received 0.28 complaints per 1,000 customers. BT also generated complaints above the industry average for landlines at 0.23 per 1,000 customers in Q4 2013.
A spokeswoman for TalkTalk said that complaints about broadband were two-thirds lower than three years ago and that it was seeing far fewer complaints about landlines.
"We've continued to make significant improvements while building a TV business of over one million customers in just under 18 months. We set out to do this in a careful and managed way, which is reflected both in high levels of customer satisfaction and the low numbers of complaints for such a fast growing business," she said.
A daily dose of IT news, reviews, features and insights, straight to your inbox!
Rene Millman is a freelance writer and broadcaster who covers cybersecurity, AI, IoT, and the cloud. He also works as a contributing analyst at GigaOm and has previously worked as an analyst for Gartner covering the infrastructure market. He has made numerous television appearances to give his views and expertise on technology trends and companies that affect and shape our lives. You can follow Rene Millman on Twitter.
A daily dose of IT news, reviews, features and insights, straight to your inbox!
Thank you for signing up to ITPro. You will receive a verification email shortly.
There was a problem. Please refresh the page and try again.