Cloud-based accounting system set to integrate Microsoft Outlook
Appetite for open SaaS accounting application development spikes during past year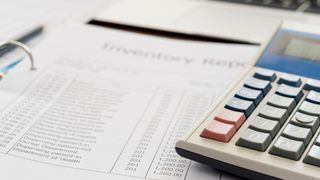 A cloud-based accounting system is claiming to be the first to integrate with Microsoft Outlook, allowing products and services to be invoiced and sold directly through the email application.
The app has been developed by Danish company iAdvice, which provides customised IT services for major enterprise resource planning (ERP) platforms, and is designed to integrate with software-as-a-service (SaaS) accounting platform E-conomic.
iAdvice developed the app based on their own needs and said it has increased the amount of work it is invoicing for by 20 per cent. Johnny Hansen, iAdvice chief executive explained how this was achieved by linking invoice information with the consultants' Outlook email.
"We use the E-conomic system ourselves and noticed we weren't invoicing for many smaller tasks because our consultants were not using the accounting system on a daily basis – they don't register time in E-conomic but they use Outlook all the time," Hansen said.
The e-cotime app is an additional menu item in Outlook that allows the user to select time in their calendar and a description for the work carried out, along with customers, orders and products. This information is automatically transferred to E-conomic, which makes it available to the accountant or bookkeeper for invoicing purposes.
Although the app is currently only available in Danish (but will be rolled out across Europe in the next few months), the SaaS accounting firm E-conomic said its development demonstrates recent cloud-based accounting growth.
With the development of new apps through its open application programming interface (API) increasing their number by over 40 percent in the last year, E-conomic is claiming the world's largest selection of accounting apps integrated with its system.
"We have always held the view that data should be able to flow freely between business systems which is why we developed E-conomic with an open API", said Anders Bjornsbo, UK operations director of E-conomic. "Consequently, other organisations have been able to develop apps which integrate directly with E-conomic – a trend which has significantly increased our customer base over the last 12 months."
He said the E-conomic app store also has mobile apps, as well as apps that integrate with web shops, point of sale, scanners, customer relationship management (CRM) systems, payroll, banking, invoicing and stock control.
Another of the latest apps for E-conomic integrates online retail operations from the platform Carry The One with the SaaS accounts system.
Lech Madrzyk, chief executive of Carry The One said that, historically, small businesses that rely on online sales, have had to manually enter data into their accounting system. But its E-conomics app integration enables them to import sales from an e-commerce store directly into their accounting system.
"We saw integration with E-conomic as a fabulous opportunity as they are one of the very few SaaS accounting applications that have the functionality of full inventory and stock control options as part of their system – other online accounting providers tend to have very limited functionality in those areas, but they are essential for many businesses that sell online," said Madrzyk.
Stay up to date with the latest news and analysis from the world of cloud computing with our twice-weekly newsletter
Thank you for signing up to Cloud Pro. You will receive a verification email shortly.
There was a problem. Please refresh the page and try again.