Skype falls victim to social media hack
VoIP service Twitter and blog commandeered by Syrian Electronic Army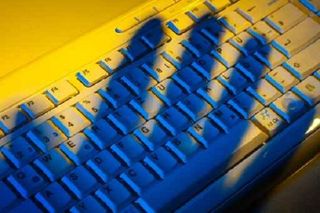 Skype has fallen victim to a social media hack attack allegedly carried out by The Syrian Electronic Army (SEA).
The Microsoft-owned cloud-based VoIP service lost control of its Twitter account and its blog on the evening of 1 January.
During the attack, the collective posted a number of tweets attacking Microsoft over its alleged involvement in the Prism surveillance scandal.
Messages included the warning "Don't use Microsoft emails (hotmail, outlook), They (sic) are monitoring your accounts and selling the data to the governments. More details soon. #SEA", as well as the contact information of outgoing Microsoft CEO Steve Ballmer, adding "You can thank Microsoft for monitoring your accounts/emails using this (sic) details. #SEA"
While the company was able to regain control of its Twitter account within approximately six hours, and this morning tweeted that no user information had been compromised, the blog url still redirects to the Skype homepage at the time of publication.
Other social media platforms, including Facebook and Google+, were not affected.
Skype is the latest in a long line of companies to be targeted by the SEA. In April, Twitter reprimanded several media organisations, including the BBC, France 24, the Guardian and CBS, after they lost control of their Twitter accounts.
In May, BSkyB's Google Play and Twitter accounts were compromised and in August, the blog of Channel 4 News anchor Jon Snow also fell victim to an attack.
Rik Ferguson, VP of security research at Trend Micro, said: "This method of attack has become a standard tactic of the SEA over the past couple of years. The only unusual aspect to this most recent hijack is the content of the messages, being more to do with the Snowden revelations and less to do directly with events in Syria."
A Skype spokesperson reiterated the company's Tweet this morning, stating: "We recently became aware of a targeted cyber-attack that led to access to Skype's social media properties, but these credentials were quickly reset. No user information was compromised."
The firm added its blog is currently offline "s a precautionary measure", but declined to comment on the vector of the attack.
Stay up to date with the latest news and analysis from the world of cloud computing with our twice-weekly newsletter
Jane McCallion is ITPro's Deputy Editor, primarily covering security, storage and networking for ITPro, CloudPro and ChannelPro.
Jane joined ITPro and CloudPro in July 2012, having previously written freelance for a number of business and finance magazines. She has also covered current affairs, including the student, public sector workers and TUC protests and strikes in central London while studying a Masters in Journalism at Goldsmiths, University of London.
Prior to becoming a journalist, Jane studied Applied Languages at the University of Portsmouth.
Thank you for signing up to Cloud Pro. You will receive a verification email shortly.
There was a problem. Please refresh the page and try again.