Deel raises $30M in Series B funding round
Deel's platform enables businesses to legally hire anyone, anywhere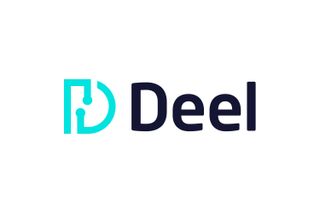 Deel, a payroll and compliance platform for international teams, has raised $30 million in a Series B funding round led by Spark Capital. The investment follows a $14 million Series A round that closed in May and was led by Andreessen Horowitz. Deel's total funding now tops $48 million.
There's no denying that the coronavirus pandemic has accelerated the shift to remote work. With many businesses now allowing teams to choose where they work, the opportunity to recruit and hire talent from anywhere in the world has presented itself. This is where Deel comes in.
Deel's platform solves the payroll and compliance challenges that come with shifting to a distributed global workforce. As costly as it is time-consuming, specific currency and labor law requirements vary by country, making onboarding and paying international workers very complex.
The platform provides legally vetted and compliant templates companies can use for taxes and localized contracts. It also offers automated payment, invoicing and receipts, and customer support. Deel's technology supports independent contractors and full-time employees.
Deel currently supports over 500 companies in more than 140 countries.
"We've squashed the conventional notion that there's a particular radius in which you can attract talent," said Deel co-founder and CEO, Alex Bouaziz.
"By bridging localized compliance and payments and then automating it, we are making a complex and manual process seamless and redefining U.S. companies' hiring pool to literally include qualified candidates from anywhere," Bouaziz added.
Deel has experienced rapid growth throughout the pandemic too. Not only has its customer base doubled, but the company has also seen a significant uptick in individual full-time employees and independent contractors on the platform since May.
Julie Bissinger, head of operations for Near, Inc., says Near has used Deel's platform to fill 15 marketing and engineering roles with employees in seven countries.
Bissinger added, "Deel saves us hours of time every month and ensures we're compliant in our team members' local regions."
A daily dose of IT news, reviews, features and insights, straight to your inbox!
A daily dose of IT news, reviews, features and insights, straight to your inbox!
Thank you for signing up to ITPro. You will receive a verification email shortly.
There was a problem. Please refresh the page and try again.