BG Staffing acquires IT staffing specialist EdgeRock
A leader in IT staffing will join the 64th largest staffing agency in the US.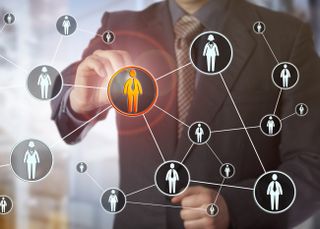 With their wide network of employers seeking employees and their ability to source top talent in a hurry, staffing agencies have become popular in the IT field. So popular, in fact, that some staffing agencies work specifically in tech. One of the most recognizable tech-only staffing firms in the U.S. is EdgeRock Technology Partners, and it has now become part of a larger firm via an acquisition.
Today, BG Staffing, Inc., the 64th largest staffing firm in the U.S. as of 2019, announced it completed the acquisition of EdgeRock on Feb. 3, 2020. The total bill for picking up the tech-staffing company was $21.6 million in cash, which is just under half of EdgeRock's 2019 revenues of $41 million.
EdgeRock specializes in placing IT professionals with experience in the latest software and data ecosystems, including:
Enterprise resource planning
Cloud
Business intelligence
Customer relationship management
BG Staffing is no stranger to acquiring smaller specialist agencies, as this is its 11th buyout since 2019. This is also not BG Staffing's initial foray into the world of tech, as it had four existing IT arms before this acquisition: Extrinsic American Partners, Vision Technology Services and Zycron. Unlike those brands, though, EdgeRock will operate as a separate brand within the BG Staffing family.
EdgeRock offers its IT placement services in 40 states and has three regional offices in Boston, Massachusettes, Phoenix, Arizona and Tampa, Florida. There is no mention as to whether BG Staffing plans to kee all three offices open or if it expects to downsize.
There will likely be more details about the arrangement in the coming weeks and months. For now, though, it seems like business as usual for everyone qt EdgeRock and BG Staffing.
A daily dose of IT news, reviews, features and insights, straight to your inbox!
A daily dose of IT news, reviews, features and insights, straight to your inbox!
Thank you for signing up to ITPro. You will receive a verification email shortly.
There was a problem. Please refresh the page and try again.