New myWizard Intelligent Automation Platform to drive innovation in the distributed workplace
Accenture says the new platform will improve user experience, lower IT costs and help launch products quicker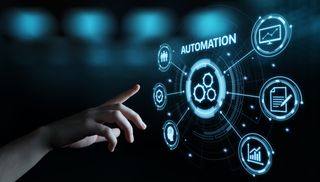 Accenture, a provider of services and digital capabilities in strategy and consulting, interactive, technology, and operations, has announced its newest version of myWizard Intelligent Automation Platform.
Accenture says this new platform will "drive greater efficiencies, innovation and growth."
Accenture myWizard allows organizations to create, implement and measure enterprise-wide automation strategies and reimagine their information technology systems for efficiency and performance. The new platform is underpinned by a broad suite of AI-infused technology assets that allow for modern software quality engineering, technology operations, and enterprise automation journey management.
The new platform is optimized for distributed agile teams with scalable practices, including automating DevOps in the cloud. This makes its release all the more timely, as team distribution is on the rise amid the COVID-19 pandemic.
It also gains an automation roadmap with benchmarks to identify automation opportunities and insights for faster value realization.
This new platform has already aided 9,000 myWizard engagements at 1,500 companies. It's also proven effective in these engagements, as user experiences improved 50%, IT costs fell by 60% and new products launched eight times faster, the company claims.
"Automation is about change, acceleration, and pivoting business to somewhere new," said Paul Daugherty, chief technology officer for Accenture. "Companies are having to compress years of digital and cultural transformation into months, and automation, like cloud, is an absolutely essential tool for rapid change"
Daugherty added that the platform's "new features will enable organizations to reduce operational costs and gain productivity, while growing their business with speed and certainty."
A daily dose of IT news, reviews, features and insights, straight to your inbox!
A daily dose of IT news, reviews, features and insights, straight to your inbox!
Thank you for signing up to ITPro. You will receive a verification email shortly.
There was a problem. Please refresh the page and try again.