Swimlane unveils its low-code security automation platform
Swimlane Cloud is available as an on-premises, air-gapped, cloud, or hybrid solution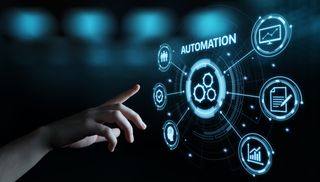 Swimlane has announced its new low-code platform for security automation: Swimlane Cloud.
Available as software-as-a-service (SaaS), Swimlane Cloud enables security teams to create sophisticated automation use cases in addition to centralizing operational data as a system of record.
"Security teams today are challenged to keep up with the deluge of tasks associated with security processes across the entire organization and to keep top security talent highly engaged," explained Swimlane.
Commenting on its new solution, Swimlane said its automation platform as a cloud service will help security teams overcome tedious processes and data overload.
Clients will also benefit from Swimlane's on-premises offering, which provides customers insights into their security strategy's performance, capacity, and value through self-service dashboards, granular reporting, and extensive visualisation capabilities.
Additionally, Swimlane Cloud includes robust security features, including SAML/SSO, two-factor authentication, role-based access control, and more. Cloud, on-premises, air-gapped, and hybrid deployment options are available with the platform.
The new Swimlane Cloud was released today in conjunction with the firm's Medley Partner Program.
RELATED RESOURCE
How to secure workloads in hybrid clouds
Cloud workload protection
"Today every company is a technology company and at the same time, security is having an unprecedented impact on businesses and their bottom line, making cybersecurity a company-wide issue,'' said Cody Cornell, co-founder and chief strategy officer at Swimlane.
Cornell added, "With this launch, we enable anyone at any organization to contribute their knowledge and expertise to the protection of the organization, all while reducing the level of effort and total cost of ownership in achieving what was previously impossible security goals."
A daily dose of IT news, reviews, features and insights, straight to your inbox!
A daily dose of IT news, reviews, features and insights, straight to your inbox!
Thank you for signing up to ITPro. You will receive a verification email shortly.
There was a problem. Please refresh the page and try again.