Swiftype's new enterprise tool makes file searching a cinch
The app will connect content from the myriad of workplace apps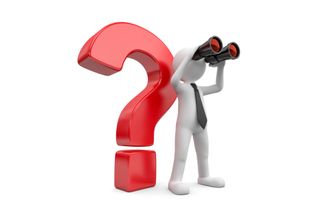 Swiftype has launched a new AI-driven search platform designed to help businesses search for their content across multiple workplace apps and services.
Enterprise Search connects the disparate collaboration and storage tools that organisations are frequently turning to, such as Dropbox, G Suite, and Officer 365, by allowing users to search for company files across these services from a single interface.
Founded in 2012, the San Francisco-based company provides services to customers including AT&T, SurveyMonkey, and Qualcomm. This latest tool represents the company's first foray into enterprise cloud-based search.
Google recently launched its own cloud-based search tool to allow users to search for content across G Suite services, however Swiftype's new search tool promises to provide wider interconnectivity between apps.
"We believe the next several years will signal a shift in enterprise search and collaboration," said Matt Riley, Swiftype cofounder and CEO. "There is a clear trend of companies adopting an increasing number of SaaS tools, resulting in both an explosion of data stored in the cloud and a fragmentation of knowledge across platforms."
Users will have a choice when it comes to how they use the tool, with the same functionality across native iOS and Android apps, as well as desktop and web browser versions. The service will also fully integrate into popular platforms including Salesforce, Confluence, and Slack, allowing users to search for content on other services and share it with colleagues.
The "Knowledge Graph", an AI driven data analysis tool, is able to collect corporate data to understand queries "the same way humans do". Instead of simply relying on search terms, the service is able to tailor results to each user based on personal calendar entries, emails and recent app use.
Security, as ever, will be concern for businesses, particularly when tools enable users to search across an entire portfolio of apps. However Swiftype will include access controls for content, and the ability to limit the sort of files a particular device is able to search for.
The tool is the latest in a line of products to address the problem of fragmented storage by enabling users to cut down on the time it takes to search for content. Egnyte recently launched its 'Connect' platform that enables employees to search for files across cloud and on-premise storage locations from a single interface.
Specific pricing for the platform is done on a per customer basis, but a seven-day trial of Swiftype Enterprise Search is available here.
Stay up to date with the latest news and analysis from the world of cloud computing with our twice-weekly newsletter
Dale Walker is the Managing Editor of ITPro, and its sibling sites CloudPro and ChannelPro. Dale has a keen interest in IT regulations, data protection, and cyber security. He spent a number of years reporting for ITPro from numerous domestic and international events, including IBM, Red Hat, Google, and has been a regular reporter for Microsoft's various yearly showcases, including Ignite.