Google partners with PwC to push cloud apps to businesses
PricewaterhouseCoopers becomes both customer and partner of Google Apps for Work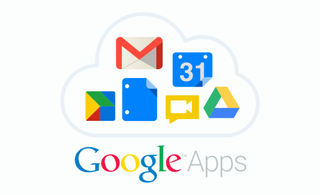 Google has landed one of its biggest customers for its Google Apps for Work offering in PricewaterhouseCoopers (PwC).
London-based professional services outfit PwC will also become a partner, punting Google's products, such as Drive for Work and Android.
PwC plans to use Google Apps for Work for its 45,000 employees in the US and Australia. In a blog post, Amit Singh, president of Google for Work said that after extensive research and analysis, "PwC's experts concluded going Google is secure and cost-effective, and offered greater opportunities for collaboration".
"PwC's digital transformation will include products like Gmail, Calendar, Hangouts, Drive and Docs, to communicate and collaborate with their colleagues and clients. PwC's use of Google tools will also help them advise clients on the benefits of cloud technology," he said.
While the deal won't cover the whole of PwC's 180,000-strong workforce, the deal is still a sizable one for the search engine firm.
PwC will also help its customers evaluate and plan moves to Google's cloudy apps as well as build custom applications and mobile offerings relevant to their industries, such as improving processes like invoicing and talent management, using Google Cloud Platform.
"Moving to the cloud requires trust in a new way of working. PwC's deep industry knowledge and strong client relationships will help businesses realise the security benefits, productivity gains and cultural impact made possible through this move," said Singh.
PwC will also boost its security monitoring practice with new services for clients built on Google Cloud Platform. "By building custom algorithms on Google Cloud Platform, PwC will identify security threats, alert clients of potential attacks, and prevent or mitigate risks," added Singh.
"For our clients, acquiring the knowledge most important to their operations, securing that information and using it optimally are critical – now more than ever before," said Mike Burwell, PwC's Vice Chairman - Transformation. "PwC is teaming with Google to offer our joint knowledge and capabilities to clients - giving them one place to go, maximizing experience and assets from both organisations."
Stay up to date with the latest news and analysis from the world of cloud computing with our twice-weekly newsletter
Rene Millman is a freelance writer and broadcaster who covers cybersecurity, AI, IoT, and the cloud. He also works as a contributing analyst at GigaOm and has previously worked as an analyst for Gartner covering the infrastructure market. He has made numerous television appearances to give his views and expertise on technology trends and companies that affect and shape our lives. You can follow Rene Millman on Twitter.
Thank you for signing up to Cloud Pro. You will receive a verification email shortly.
There was a problem. Please refresh the page and try again.