Microsoft customers still can't access Office 365 emails
Faulty Redmond update continues to cause email woe nine days later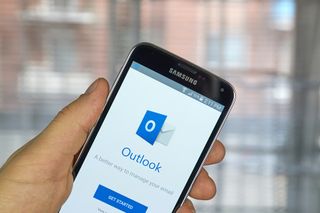 Microsoft has so far failed to completely fix an ongoing Office 365 outage affecting a large number of users.
Customers were still having problems loading emails last night, and the outage is now into its ninth day since Redmond applied a faulty update that stopped users downloading messages from the Exchange Online database via internet message access protocol (IMAP).
Protocols including Outlook, Outlook Web App, Exchange ActiveSync, and Exchange Web Services were also experiencing trouble accessing Exchange Online.
While Microsoft said the number of customers affected is limited, it admitted that "those customers affected likely have a large number of users experiencing impact".
It is not clear whether the lack of email access has been constant or intermittent for affected users.
Following the buggy update on 18 January, Microsoft told users: "As part of our efforts to improve service performance, an update was deployed to a subset of components which are responsible for obtaining the subscribed folder list. However, the update caused a code issue that prevented the list from being automatically loaded."
The incident was listed as "resolved" on Sunday 24 January, but on Monday Redmond began experiencing issues rolling out a fix to all customers.
It said: "The deployment process is taking longer than initially expected due to a configuration issue. Engineers reconfigured the problematic portion of capacity and are continuing to monitor the deployment to ensure it propagates throughout the infrastructure in a timely manner. Customers will begin to experience service restoration as the deployment progresses."
Yesterday evening it admitted customers were still having trouble accessing Exchange Online, with some users unable to read emails for five hours over the course of the day.
Microsoft blamed this on Office 365 infrastructure struggling to cope with "high resource utilisation".
"Engineers have identified that a number of infrastructure components that handle email routing and filtering became degraded due to high resource utilisation. Engineers are restarting services on the affected infrastructure to mitigate impact," its update at 2.55pm yesterday read.
Engineers were continuing to restart services at 4pm yesterday, as well as disabling any unused instances to optimise "resource efficiency".
One customer, the Georgia Institute of Technology in Atlanta, said the issue had been resolved on Monday, while other companies reported a return to normal service this morning.
But one firm, iStudio, complained on Twitter yesterday evening that OneNote Online and Office 365 email were not opening, and Down Detector still lists Office 365 as having "possible problems". It also shows a number of people have reported issues with Office 365 in the last 24 hours, with a spike of 13 people reporting issues at 5pm yesterday, and 10 reports between 11am and 2pm today.
The latest outage is the fourth in just two months to affect Office 365, with the others occurring on 3 December, 16 December, and 6 January.
The second outage in December knocked Xbox Live offline.
Update 11:57am 28/01/2016: A Microsoft spokeswoman told IT Pro: "We've addressed the email disruption a limited number of customers may have experienced. The service is back to normal and running smoothly."
Stay up to date with the latest news and analysis from the world of cloud computing with our twice-weekly newsletter
Thank you for signing up to Cloud Pro. You will receive a verification email shortly.
There was a problem. Please refresh the page and try again.