Yammer buys oneDrum
The acquisition brings real-time document tools to the enterprise social network.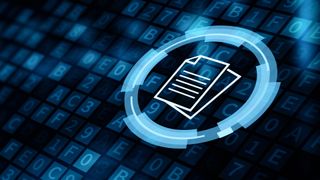 Business social networking service Yammer has acquired oneDrum to boost its document collaboration facilities.
oneDrum allows users of the service to edit, share and collaborate on Microsoft Office documents at the same time.
While Yammer has its own editor named Pages, the oneDrum acquisition will supplement this with it's desktop syncing capabilities, which permits folders to be shared on multiple desktops. The service also allows these documents to be edited in real time through a variety of mobile devices.
Changes and updates to documents can also be viewed in Yammer's Ticker feature and users will be able to revert to previous version of documents.
Security is also kept in mind, with documents passing through the internet be encrypted using 256-bt SSL/TLS and stored files being encrypted with 256-bit AES security. Administrators can choose to make documents read-only and other permissions can also be implemented on a file-by-file basis.
Yammer will begin introducing oneDrum functionality by Summer 2012 as a desktop client download and will not require plug-ins to Microsoft Office.
"Employees spend a huge amount of time working with files, especially in Microsoft Office," said David Sacks, chief executive (CEO) of Yammer.
"Through oneDrum, Yammer will incorporate all of that content into the enterprise social graph, making it discoverable and collaborative. Our mission is to create a social layer across the enterprise, bringing together people, content, and conversations across all business applications."
The financial terms of the deal were not disclosed. All of oneDrum's employees will join Yammer, with OneDrum's CEO, Jasper Westaway, overseeing the integration of the two products.
Stay up to date with the latest news and analysis from the world of cloud computing with our twice-weekly newsletter
Rene Millman is a freelance writer and broadcaster who covers cybersecurity, AI, IoT, and the cloud. He also works as a contributing analyst at GigaOm and has previously worked as an analyst for Gartner covering the infrastructure market. He has made numerous television appearances to give his views and expertise on technology trends and companies that affect and shape our lives. You can follow Rene Millman on Twitter.
Thank you for signing up to Cloud Pro. You will receive a verification email shortly.
There was a problem. Please refresh the page and try again.