Automated hiring systems are rejecting qualified candidates
A new Harvard Business School report finds the software tend to hone in on candidates using very specific parameters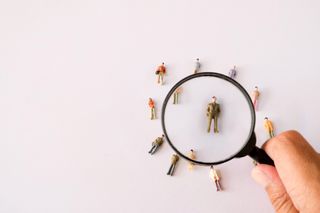 (Image credit: Shutterstock)
Automated hiring systems filter out qualified high skilled workers, according to a Harvard Business School report focused on how leaders can improve hiring practices to uncover missed talent pools and close skills gaps.
Researchers found that inflexibly configured automated recruiting systems, which are "designed to maximize the efficiency of the process", tend to hone in on candidates using very specific parameters to minimise the number of applicants that are actively considered by an organisation.
"For example, most use proxies (such as a college degree or possession of precisely described skills) for attributes such as skills, work ethic, and self-efficacy," researchers stated in the report. "Most also use a failure to meet certain criteria (such as a gap in full-time employment) as a basis for excluding a candidate from consideration irrespective of their other qualifications."
As a result, this excludes from consideration viable candidates whose resumes do not match the criteria "but who could perform at a high level with training". 88% of employers who took part in the survey agreed with this statement, admitting that qualified high skilled candidates are vetted out of the process as they don't match the exact criteria established by the job description. The number rose to 94% in the case of "middle-skill" workers.
Researchers found that automated systems represent the "foundation of the hiring process" in the majority of organisations, with 90% of employers in the survey using automated systems to "initially filter or rank potential middle-skills (94%) and high-skills (92%) candidates".
The report also found that the rapid pace of change in many occupations, driven in large part by advancing technologies, has made it "extremely difficult for workers to obtain relevant skills".
"The evolution in job content has outstripped the capacity of traditional skills providers, such as education systems and other workforce intermediaries, to adapt," said the report, highlighting that to develop the capabilities employers seek increasingly requires the candidate to be employed.
RELATED RESOURCE
Rise to the challenge
Shaping the workplace of the future
To deal with these problems, the report recommended refreshing job descriptions, shifting from "negative" to "affirmative" filters in automated recruiting systems, establishing new metrics for evaluating talent acquisition, and enlisting a senior leader to champion, direct, and monitor the evolution of hiring and onboarding practices.
HBS's global study included a survey of over 8,000 "hidden" workers, those who miss hours, unemployed and seeking work, or those who are not working or seeking employment but are willing to work under the right circumstances, as well as over 2,250 executives across the US, UK, and Germany. Researchers also found that the situation, although it has worsened over the pandemic, has been growing over recent decades.
"A single data point made the intractability of the problem apparent—just under half (44%) of middle-skill "hidden workers" reported that finding work was just as hard pre-COVID-19 as it was during our 2020 survey period," stated the report.
A daily dose of IT news, reviews, features and insights, straight to your inbox!
Zach Marzouk is a staff writer for IT Pro, Cloud Pro, and Channel Pro where he writes news articles and in-depth feature pieces primarily focused on Asia Pacific and the US. Aside from covering topics like security, privacy, worker rights, and startups, he also contributes to the IT Pro podcast and IT Pro 20/20.
After studying an undergraduate degree in Arabic and Spanish at the University of Leeds, Zach completed a journalism internship at The Argentina Independent in Buenos Aires where he wrote about the country's history, politics, and technology.
He then joined IT Pro in 2017 where he was introduced to the world of B2B technology as a junior staff writer, before he returned to Argentina in 2018, working in communications and as a copywriter. In 2021, he made his way back to IT Pro as a staff writer during the pandemic.
Contact him at zach.marzouk@futurenet.com or find Zach's thoughts (and more) on Twitter @ZachMarzouk
A daily dose of IT news, reviews, features and insights, straight to your inbox!
Thank you for signing up to ITPro. You will receive a verification email shortly.
There was a problem. Please refresh the page and try again.