NatWest to deploy AI to help SMBs choose their insurance
The new partnership will combine AI with financial data to help create bespoke quotes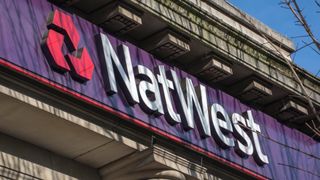 Customers of NatWest subsidiary FreeAgent will now be able to obtain a quote on insurance products from global specialist insurer Hiscox directly from within its accounting software, in an aim to facilitate eaiser access to insurance for SMBs.
FreeAgent, a cloud accounting software company used by SMBs, contractors, freelancers and their accountants, was acquired by the NatWest Group in 2018 and is run as an operationally independent entity.
The new partnership between the two and Hiscox aims to combine AI with financial data from FreeAgent in order to help identify small business owners who could benefit from insurance. It will also generate quotes to fit their individual requirements, based on the progression of their business.
Commenting on the announcement, FreeAgent co-founder and CEO Ed Molyneux said that the "unique partnership" could "be a game-changer when it comes to small business insurance".
"Not only will we be able to provide smart quotes from Hiscox to our customers based on their individual requirements, but we'll also be able to facilitate the whole insurance purchase journey from right inside our software," he added.
According to Molyneux, the change will remove "the time-consuming process of looking for insurance providers and reviewing quotes, giving small business owners more time to focus on actually running their ventures".
"But, as we know business circumstances can change quickly, we also want to fundamentally change the way that small businesses actually interact with their insurance - by removing the need to manually update policies as major business changes occur and spelling an end to the annual renewal process," he said.
RELATED RESOURCE
IT Pro 20/20: Small businesses will lead the new normal
The seventh issue of IT Pro 20/20 looks at the pivotal role small businesses will play in a post-coronavirus world
Rob Moore, Hiscox's UK head of Partnerships, said that the insurance company is "pleased to be launching this new partnership with NatWest and FreeAgent, who have SME convenience at their core".
"These types of data-connected and integrated partnerships are a growing area of interest as we look at intelligent uses of data, so our work with both partners is an exciting step," he said, adding that the company had "been working with small businesses for a long time and are passionate about removing complexity for SMEs when it comes to buying insurance".
"The more we can reduce the administration burden for a small business owner, the more time they have to focus on growing their company," said Moore.
A daily dose of IT news, reviews, features and insights, straight to your inbox!
A daily dose of IT news, reviews, features and insights, straight to your inbox!
Thank you for signing up to ITPro. You will receive a verification email shortly.
There was a problem. Please refresh the page and try again.