TfL and CTS announce contactless tech partnership
Cubic Transportation Systems will introduce the contactless technology behind Oyster cards worldwide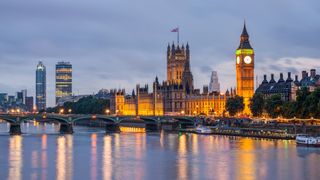 Transport for London (TfL) and Cubic Transportation Systems (CTS) have agreed on a licensing deal, enabling CTS to introduce the same technology behind Oyster cards to be introduced on other public transport systems around the world.
The £15m deal will allow CTS to take some elements of the contactless technology and merge it with other Cubic-powered ticketing systems in use by transport agencies around the world to build another solution.
"We're delighted to have agreed this licensing deal with Cubic Transportation Systems to introduce our contactless payment system to other world cities," Shashi Verma, Chief Technology Officer and Director of Customer Experience at TfL said.
"Contactless payments have completely transformed the way people pay for travel in London and this deal will allow other world cities to benefit from the hard work we put into making the system work for our customers."
CTS and TfL also worked together to introduce contactless credit card and debit card payments on the tube network. To date, more than 500 million journeys have been made by more than 12 million unique credit and debit cards and contactless-enabled mobile devices such as the iPhone with Apple Pay.
The Mayor of London, Sadiq Khan, said the money made from the deal would be used to invest in new infrastructure and freeze TfL fares. He explained the deal is part of the London Mayor's commitment to using TfL's expertise around the globe.
"The challenges of mobility in 21st-century cities – including access for all, inclusion, environmental concerns and the pressure of ever-growing populations - can only be met through cooperation and partnership," Matthew Cole, president of Cubic Transportation Systems, said.
"No single entity has all the answers and this agreement between Cubic and TfL sets a new standard in public/private partnerships for addressing these issues, and acknowledges the success of account-based payment for transit for which there is clear interest from many cities across the world."
CTS also provides contactless ticketing systems to other cities around the world, including Sydney, Brisbane, Vancouver and Chicago.
Stay up to date with the latest news and analysis from the world of cloud computing with our twice-weekly newsletter
Thank you for signing up to Cloud Pro. You will receive a verification email shortly.
There was a problem. Please refresh the page and try again.