Microsoft to unbundle Teams in attempt to stave off EU antitrust battle
The concessions could bring to a close the long-running spat between Microsoft, regulators, and industry competitors such as Slack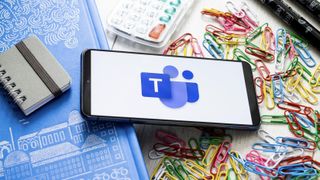 (Image credit: Getty Images)
Microsoft has revealed plans to unbundle Teams from its broader Microsoft 365 and Office 365 productivity software suites for EU customers next month.
The move, which is aimed at staving off further regulatory scrutiny from EU lawmakers, will formally commence in October, the tech giant revealed in a statement.
EU regulators opened a formal investigation into Microsoft's practice of bundling Teams with its software suites last month, sparking fears of a brewing antitrust battle between lawmakers and the tech giant.
Nanna-Louise Linde, VP for Microsoft's European government affairs, confirmed the decision in a statement today, adding that the firm will continue to work closely with regulators on the investigation.
"Today we are announcing proactive changes that we hope will start to address these concerns in a meaningful way, even while the European Commission's investigation continues and we cooperate with it," she said.
"These changes will impact our Microsoft 365 and Office 365 suites for business customers in the European Economic Area and Switzerland."
Linde added that the concessions are designed to address two specific concerns pertaining to the European Commission's investigation.
These concerns centered around whether customers should be able to choose a particular business suite "without Teams at a price less than those with Teams included", Linde said.
The European Commission also highlighted concerns that the tech giant has failed to make interoperability between 365 and rival products easier, creating a culture of vendor lock-in for 365 customers.
How Microsoft plans to unbundle Teams
In its statement, Microsoft said it intends to address all concerns raised by EU regulators over its bundling practices.
Initially, the process will see the firm sell Microsoft 365 and Office 365 offerings without Teams included to new customers. This, Microsoft added, will be at a "lower price" of around €2 ($2.17) less per month - or €24 ($26.10) per year.
RELATED RESOURCE
Learn about the security challenges facing organizations that rely on Microsoft 365 for email
"We will do this for our core enterprise customers, which represent most of our commercial business in the EEA and Switzerland. Teams will still be available for new enterprise customers to buy standalone and separately at a list price of €5 ($5.44) per month or €60 ($65.24) per year," the firm said.
Existing enterprise customers currently using a productivity suite with Teams will be given the choice of whether to stay with their current setup, or move to a product range without Teams.
The tech giant revealed that it also plans to "enhance" interoperability with Microsoft 365 and Office 365 suites. However, it added that it already offers "extensive interoperability" for organizations such as Zoom or Salesforce.
"As part of the investigation process, we have heard feedback that, given the broad capabilities of Microsoft 365, Microsoft could do more in terms of providing support and making development easier," the firm said.
"To help address these concerns, we will create new support resources to better organize and point application developers to the existing and publicly available application programming interfaces (APIs) and extensibility in Microsoft 365 and Office 365 apps and services that connect with Teams."
Long-running competition concerns
The concessions from Microsoft bring to a close a long-running war of words between the tech giant and industry competitors.
Within months of the onset of the pandemic and a widespread shift to remote working, Microsoft witnessed a marked increase in businesses flocking to its productivity suites.
This, however, raised concerns among counterparts in the marketplace. Slack filed an official complaint with EU regulators in July 2020, alleging that the firm's practice of bundling Teams with its 365 products was harming competition.
Dukes up in Slack vs Microsoft
The complaint's filing was, at the time, seen somewhat as a hammer blow dealt in the tenth round of a years-long battle in the ring between Microsoft and Slack.
Both companies had traded blows in various public spats in which strong words were leveled against the quality of the collaboration products.
Microsoft accused Slack of not being secure enough, while Slack branded Teams a "weak, copycat product".
At the time of the complaint being filed, Slack's Jonathan Prince called for a fair fight and to allow users equal access to both teams and Slack, which he said offered "best-in-class technology".
"We want to be the 2% of your software budget that makes the other 98% more valuable; [Microsoft] want 100% of your budget every time," he said.
Slack claimed that the tech giant was essentially "force installing" Teams for millions of customers and blocking its removal.
The launch of a formal investigation into this practice last month appears to have forced Microsoft's hand. The tech giant has been locked in discussions with the European Commission on the matter in recent months, but to date no concessions have been accepted by regulators.
Microsoft believes this latest move will calm regulators. However, the firm will be forced to wait for a response from lawmakers on whether the changes are deemed acceptable.
"We believe these changes balance the interest of our competitors with those of European business customers, providing them with access to the best possible solutions at competitive prices," Linde said.
"We also recognize that we are still in the early stages of the European Commission's formal investigation," she added.
"We will continue to engage with the Commission, listen to concerns in the marketplace, and remain open to exploring pragmatic solutions that benefit both customers and developers in Europe."
Get the ITPro. daily newsletter
Receive our latest news, industry updates, featured resources and more. Sign up today to receive our FREE report on AI cyber crime & security - newly updated for 2023.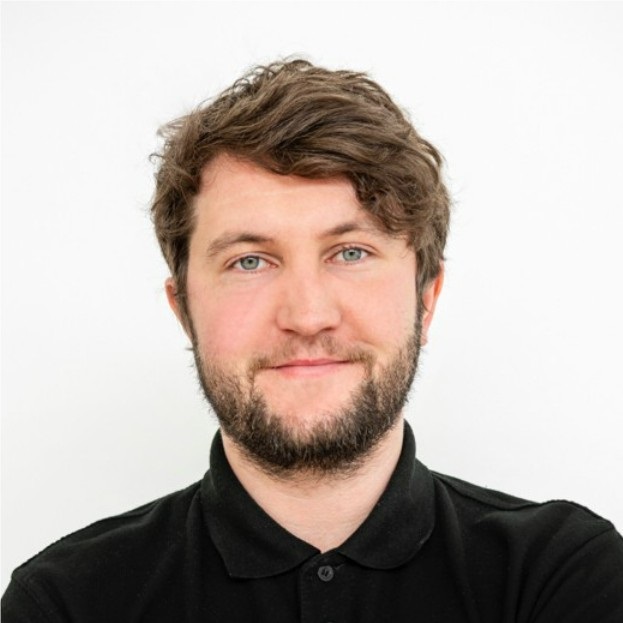 Ross Kelly is ITPro's News & Analysis Editor, responsible for leading the brand's news output and in-depth reporting on the latest stories from across the business technology landscape. Ross was previously a Staff Writer, during which time he developed a keen interest in cyber security, business leadership, and emerging technologies.
He graduated from Edinburgh Napier University in 2016 with a BA (Hons) in Journalism, and joined ITPro in 2022 after four years working in technology conference research.
For news pitches, you can contact Ross at ross.kelly@futurenet.com, or on Twitter and LinkedIn.