Defra needs £726 million to modernize pervasive legacy IT issues
A significant portion of IT systems are reportedly still in extended support or are fully unsupported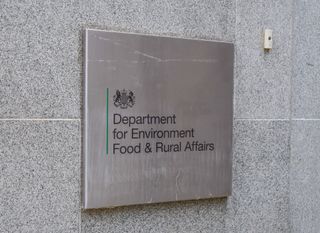 (Image credit: Getty Images)
The Department for the Environment, Food, and Rural Affairs (Defra) has said it will require up to £726 million in funding to modernize legacy IT systems between 2021 and 2025 to improve digital services, according to a new report.
Following a review of the department's IT infrastructure by the Public Accounts Committee, Defra said it believes it can unlock cost savings of between £20 million to £25 million each year by modernizing infrastructure.
However, the committee noted that a "lack of overall vision" means that changes implemented now could lead to "wasted time and money" and may not be appropriate in the longer term.
The review concluded that Defra is using "outdated and difficult to use" legacy IT systems which are hampering its ability to provide efficient digital services.
Defra and its offshoot organizations process around 14 million transactions each year that still involve paper forms and applications. These outdated processes are making work conducted by the department "inefficient and expensive".
At present, 80% of Defra's IT applications remain either in extended support or are completely unsupported by suppliers.
This means that the department could incur additional charges for updates while poorly optimized or unsupported systems have a negative impact on customers.
RELATED RESOURCE
Strategic app modernization drives digital transformation
Address business needs both now and in the future
"It doesn't measure the cost to users of its unmodernized digital services, so it is not possible to assess the total burden they place on other organizations and the wider economy. For example, previously vets had to buy old laptops to be able to run the programs they needed to use," the committee wrote.
Defra said that it has embarked on a "fundamental review and potential restructure" of the organization. However, the committee warned that it does not yet have a "concurrent proactive strategy for transformation of its digital services".
Similarly, the committee concluded that Defra has failed to overhaul its long-term reliance on paper forms or make applications for customers more widely available via mobile phones, for example.
Comprehensive IT overhaul needed at Defra
Sir Geoffrey Clifton-Brown, deputy chair of the committee, said Defra's IT processes are highly inhibitive to customers that engage with the department.
Defra systems are used by a wide range of customers and are "critical to the country's trade, disease prevention, flood protection, and air quality monitoring", the committee said.
"Defra's IT systems are so outmoded and disconnected - where they exist at all, instead of paper forms - that in some cases the professionals who keep our food, water, and air safe have been forced to buy obsolete equipment just to fill in the forms to fulfill their regulatory responsibilities," he said.
"We are facing down rapidly spreading animal diseases, maybe the next pandemic, with systems that may rely on moving paper forms around. This cannot continue."
Sir Geoffrey said the committee will "not accept a situation where Defra spends hundreds of millions of taxpayers' money on a disjointed upgrade program" and called for a comprehensive overhaul of its IT estate.
"It's time for a complete overhaul at Defra, with a concurrent, proactive digital strategy that matches every step."
A daily dose of IT news, reviews, features and insights, straight to your inbox!
Ross Kelly is a staff writer at ITPro, ChannelPro, and CloudPro, with a keen interest in cyber security, business leadership and emerging technologies.
He graduated from Edinburgh Napier University in 2016 with a BA (Hons) in Journalism, and joined ITPro in 2022 after four years working in technology conference research.
In his spare time, Ross enjoys cycling, walking and is an avid reader of history and non-fiction.
You can contact Ross at ross.kelly@futurenet.com or on Twitter and LinkedIn.
A daily dose of IT news, reviews, features and insights, straight to your inbox!
Thank you for signing up to ITPro. You will receive a verification email shortly.
There was a problem. Please refresh the page and try again.