China to launch global data security initiative
Data security initiative aims to curb activities that "infringe upon personal information"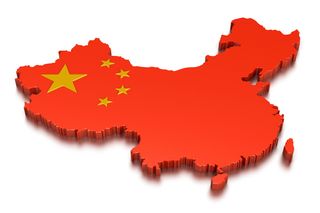 China's Foreign Minister Wang Yi announced the launch of a global data security initiative today.
The data security initiative comprises eight key points, including:
Approaching data security with an objective attitude
Opposing the use of Chinese tech to impair other states' critical infrastructure
Asking companies to respect the laws of its host countries
Wang said the initiative also aims to stop activities that "infringe upon personal information" and opposes the use of technology to conduct mass surveillance against other states. The initiative added that organizations should respect their host countries' laws and stop pressuring domestic companies to store data from overseas in their region.
"We have not and will not ask Chinese companies to transfer data overseas to the government in breach of other countries' laws," Wang said.
When announcing the data security initiative, Wang also took a swipe at the U.S. and addressed accusations that tech companies in China pose a national security threat by collecting user data and sending it back to Beijing.
"Bent on unilateral acts, a certain country keeps making groundless accusations against others in the name of 'clean' network and used security as a pretext to prey on enterprises of other countries who have a competitive edge," Wang said.
"Such blatant acts of bullying must be opposed and rejected," he added.
Beijing's initiative comes at a time when tensions between the U.S. and China are rising. The Trump administration has described Chinese tech firms like Huawei and popular Chinese apps such as TikTok and WeChat as national security threats.
While Huawei has faced restrictions since last year, TikTok and WeChat were the targets of a recent executive order banning transactions with TikTok owner, ByteDance, and WeChat owner, Tencent.
A daily dose of IT news, reviews, features and insights, straight to your inbox!
A daily dose of IT news, reviews, features and insights, straight to your inbox!
Thank you for signing up to ITPro. You will receive a verification email shortly.
There was a problem. Please refresh the page and try again.