TikTok deal hits roadblock over core algorithms
New export restrictions could hamper the sale of TikTok's U.S. operations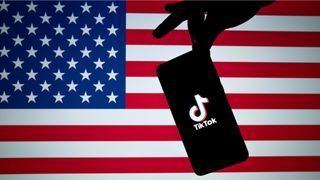 Talks to purchase TikTok's U.S. operations have hit a snag over whether the acquisition would include the app's core algorithms, those familiar with the matter have told The Wall Street Journal.
Bidders considered TikTok's algorithms part of the deal negotiations until China tightened restrictions concerning artificial intelligence (AI) technology exports last week. Now, TikTok is trying to determine if this means the Chinese government must approve the algorithms' transfer and whether or not it would sign off on it if it's required.
ByteDance, TikTok's parent company, said it would comply with the Chinese government's order. According to sources, the company is also seeking clarification from Beijing on how to proceed with a sale if the new restrictions apply to TikTok's algorithms.
For bidders, TikTok's algorithm is the secret sauce and, according to what sources have to say, buying the app without the algorithm drastically changes what the companies are bidding for. Some have suggested a bidder could still purchase TikTok for its user base and develop new algorithms for the app.
TikTok is in talks with multiple bidders. Microsoft and Walmart have teamed up to court the popular app. Oracle has also submitted a bid and formed partnerships with ByteDance's investors, including Sequoia Capital, General Atlantic and Coatue Management. Meanwhile, Triller, a TikTok competitor, has reportedly submitted a bid to purchase TikTok's stateside operations, though TikTok has denied the report.
ByteDance is reportedly seeking $30 billion for TikTok's U.S. operations after President Donald Trump's executive order effectively banned the app starting Sept. 15. Beijing retaliated to the order by adding content-recommendation technology to its list of export restrictions.
TikTok has experienced a surge in popularity in the U.S. and recently reached 100 million monthly U.S. users. Industry analysts attribute the app's growth to its core algorithm that serves up different content types to people based on their preferences.
A daily dose of IT news, reviews, features and insights, straight to your inbox!
A daily dose of IT news, reviews, features and insights, straight to your inbox!
Thank you for signing up to ITPro. You will receive a verification email shortly.
There was a problem. Please refresh the page and try again.