Salesforce harnesses Mulesoft to connect data silos
Salesforce Integration Cloud makes it easier for businesses to target customers with relevant content across the entire business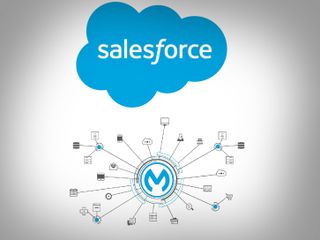 Salesforce has announced Salesforce Integration Cloud, taking advantage of its recent acquisition of MuleSoft to surface relevant customer data and turn it into valuable insights to better target them through relevant content.
The company explained it would use MuleSoft's technology to power its integration cloud, although Salesforce made it clear Mulesoft's standalone Anypoint Platform would continue to develop in its own right.
Salesforce's Integration Cloud allows marketers to build a comprehensive profile of the customer from all sources of data, all accessible from one place, making it much easier to manage interactions and touchpoints without having to bounce from app to app, platform to platform.
This means administrators can find the best ways to target customers with relevant information across sales, service, marketing and commerce.
An integral part of Salesforce Integration Cloud is Lightning Flow, which allows developers other parts of the business to build workflows based around customer data. It's a visual way of building processes, which makes it easier for everyone in the organisation to understand, resulting in increased productivity and less waiting time for customers.
The company will also give developers the chance to integrate Einstein into their apps, embedding Einstein Analytics and live updates, alongside third-party Quip live apps.
"Companies of every size and industry need to transform how they operate in the digital eraand that transformation starts and ends with the customer," said Bret Taylor, president and chief product officer of Salesforce said.
"The Salesforce Platform empowers our entire Trailblazer community, regardless of skill levels, to harness the latest advancements in technology and deliver the connected customer experiences that will take their companies and careers to new heights."
A daily dose of IT news, reviews, features and insights, straight to your inbox!
A daily dose of IT news, reviews, features and insights, straight to your inbox!
Thank you for signing up to ITPro. You will receive a verification email shortly.
There was a problem. Please refresh the page and try again.