Box cloud platform chosen by AstraZeneca
The biopharmaceutical firm has rolled out the service to its 51,000 employees across more than 100 countries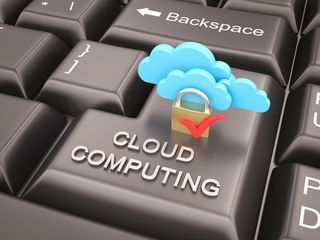 Biopharmaceutical company AstraZeneca has chosen Box as the preferred cloud content sharing and collaboration platform for its 51,000 employees across more than 100 countries.
The tools will also be used by external parties, so data will be protected and is only accessible to those who have permission.
David Smoley, CIO at AstraZeneca, said secure cloud environments are key for the company and Box's platform allows for that with its admin controls, which ensure staff can manage and share confidential information securely across the world.
He said: "Technology is a key driver of innovation at AstraZeneca, and collaboration and mobility are two initiatives at the forefront of our strategy."
AstraZeneca's onboarding means it will join Box's customer advisory board to help improve the customer experience of the cloud provider's products. The board sets out to "guide new technology development and consistently improve the service to Box users," according to the cloud provider.
David Quantrell, Box senior vice president and general manager of EMEA, added: "AstraZeneca's move to Box follows our deep emphasis on life sciences, which is an important sector for us.
"Box helps customers in this vertical, like AstraZeneca, confidently embrace collaboration and mobility by coupling an intuitive end-user experience with robust admin controls to securely manage information at scale."
Box floated on the New York Stock Exchange last week, demonstrating its strength as a global player in the technology and specifically cloud and collaboration markets.
The company's biggest customers include Toyota, General Electric, HP, CAA and Schneider Electric, with more than 32 million individuals in 275,000 businesses around the world using its services.
A daily dose of IT news, reviews, features and insights, straight to your inbox!
A daily dose of IT news, reviews, features and insights, straight to your inbox!
Thank you for signing up to ITPro. You will receive a verification email shortly.
There was a problem. Please refresh the page and try again.