NHS trusts are still wary of the cloud
Only a third of organisations in the sector are using cloud services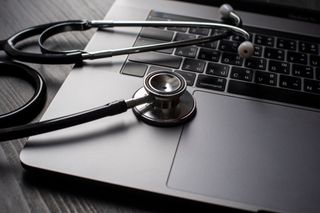 (Image credit: Shutterstock)
Almost two thirds of NHS Trusts are not embracing the benefits of the cloud, despite it offering more value for money compared to on-premise solutions, ANS Group has revealed.
The company analysed information sent to it following a freedom of information request sent to authorities around the country and although only 35% of those that responded (86 out of 142 Trusts) said they are using cloud services,
"NHS Trusts are handling and storing an increasing amount of extremely sensitive data each day," Andy Barrow, chief technology officer at ANS Group said, suggesting security concerns are the main reason NHS Trusts are resisting the move to the cloud.
However, there are huge benefits the cloud can bring to public sector organisations, specifically NHS Trusts, which need to cut costs amid government funding cuts.
"Keeping costs low is also a huge priority for the NHS in its current circumstances," he added. "Cloud could be a viable option for Trusts to explore, since they will only pay for the storage that they use and may not have to invest in costly hardware."
But ANS said changes need to be made in the core business to ensure cloud is the go-to option for NHS Trusts over other app development and storage solutions.
"Any NHS Trusts looking to take advantage of cloud must ensure they have the correct skills, either internally or externally, to navigate the migration and manage their cloud environment," Barrow commented. "They will also need cloud-ready networks to be in place in order to make the most of this shift."
"Although there are steps to be taken in order to prepare, NHS Trusts looking to streamline and modernise the way they operate could certainly benefit in some way from a bespoke cloud solution," Barrow concluded. "Businesses in all sectors are using cloud as a facilitator and there is no reason why NHS Trusts can't do the same."
Stay up to date with the latest news and analysis from the world of cloud computing with our twice-weekly newsletter
Thank you for signing up to Cloud Pro. You will receive a verification email shortly.
There was a problem. Please refresh the page and try again.