Fujitsu and Cisco land Gatwick cloud UC contract
Airport communications to be overhauled in five year project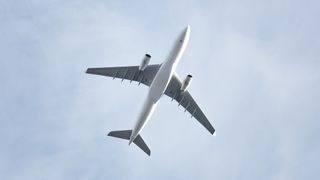 (Image credit: Shutterstock)
Gatwick Airport, the UK's second largest airport, has entered into a contract that will see its 1950s-era communications infrastructure moved to Fujitsu's cloud with Cisco providing collaboration services, including voice, video, instant messaging and presence.
Initially, the service, which is being provided through service integration firm Xchanging, will be rolled out to 1,100 of Gatwick's staff, before being extended to all 2,500 end users and its commercial customers.
Xchanging will also handle the customer interface and first line support and trouble shooting, as well as some of the configurations.
John Keegan, CTO at Fujitsu UK and Ireland, told Cloud Pro the facility had chosen the Fujitsu-Cisco proposition over other possibilities due to the level of resilience offered by Fujitsu's cloud.
"We have built a highly resilient, highly available, carrier-class cloud platform where not only is it resilient within a single data centre, we've got this mirrored across dual data centres – one in north London and one in south London – one of which is a full Tier 3 data centre. So we can fail over between data centres, as well as between servers within that infrastructure" said Keegan.
"This was a key part of what the Gatwick team were looking for; that high availability and that confidence that as long as they have a network in place they could rely on a cloud-based solution that would scale, would meet their demands and offer that high availability," he added.
The project is initially being carried out as a five-year project, with full roll-out of the service due to be completed by the end of 2014. However, Keegan said he hopes the contract will be extended beyond the 2018 mark.
Stay up to date with the latest news and analysis from the world of cloud computing with our twice-weekly newsletter
Jane McCallion is ITPro's Deputy Editor, primarily covering security, storage and networking for ITPro, CloudPro and ChannelPro.
Jane joined ITPro and CloudPro in July 2012, having previously written freelance for a number of business and finance magazines. She has also covered current affairs, including the student, public sector workers and TUC protests and strikes in central London while studying a Masters in Journalism at Goldsmiths, University of London.
Prior to becoming a journalist, Jane studied Applied Languages at the University of Portsmouth.
Thank you for signing up to Cloud Pro. You will receive a verification email shortly.
There was a problem. Please refresh the page and try again.