Content management should be viewed through same lens as CRM, ERP et al
The value of managing content in a more strategic way should not be underestimated, claims Box CEO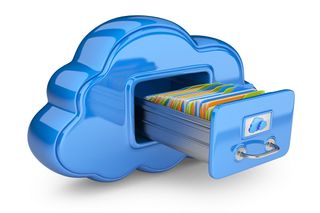 Enterprises need to be thinking more strategically when it comes to the content management platform they implement, according to Box's founder and CEO Aaron Levie.
Indeed, the thought process and ultimate decision-making about what system an organisation uses to manage and make sense of its content and the information contained therein should be given the same status as firms afford to CRM, ERP and other business-critical and strategic technologies in operation.
"If you go to a well-run company and you say how many ERP systems do you have? What is their answer supposed to be? One. If you go to a well-run company and ask how many CRM systems they have, what should their answer be? One. If you go to a well-run company and ask them how many systems do they have that are content-led they can't tell you the answer – it's likely to be one dozen, two dozen, different platforms. It's going to be file sharing, things the end users have brought in. It will be all of these different technologies," Levie told Cloud Pro in an interview post keynote at IBM's Insight conference in Las Vegas.
"Why is this one of the only categories of technology that hasn't actually been approached as a strategic platform for the entire enterprise. Not just the really advanced structured workflows and not just the end user stuff, but a common architecture for how you are going to manage your content."
Things don't just need to change, they have to, according to Levie. As the world becomes ever more complex and connected, security and other challenges will force companies to pay more attention to this area.
"It's a complete aberration of IT's evolution that this is a category that just hasn't had a real strategy around it," he added.
"Our approach is around what a modern content platform would look like that could solve everything from the end user file sharing and synchronisation up, because you can't have that platform if the end user doesn't have a great experience. But it also needs to be a thing that your healthcare system and ERP system etc. can plug in to and that more of the advanced workflows in the enterprise can also ride on top of. That's really where we want to go. Digital experiences is one proof point that we're on the way there, but ultimately the strategy of the company is to really be that platform."
Levie admitted that such a shift represents a huge opportunity for Box to grow its customer base and reach new organisations – it is currently used by 52 per cent of the Fortune 500 – but also said it would be beneficial to the industry at large anyway.
"If customers aren't as un-strategic in how this information is managed and integrated across their business, they'll be making much longer term, fundamental architectural decisions on content management and collaboration. And I think that will just lead to us being more embedded for customers as opposed to and end user tool that's really simple and on the edge of the organisation," he said.
"This is a shift that we're taking right now. It's an evolution of the company and, hopefully, it will drive an evolution of the market. We want it to be Box as that platform but we think, ultimately, though that customers need to be thinking in a platform [centric way] anyway."
Levie also talked about Box Platform, which sees the company allowing organisations to build new digital experiences to bring apps and data sources to life.
Box Platform was announced at the company's annual user conference Boxworks last month in San Francisco. It is available in two versions: Developer and Enterprise.
"This is the first time we're taking our technology stack and opening it up. This is just the beginning of us essentially providing a backend service for organisations," he said.
"It will help customers with the digital experiences they are creating. A bank, for example, might want a new way in which to exchange documents. Just as companies need technology from Amazon or Softlayer and, perhaps Salesforce for their structured data, we want box to be the content management part of that."
Stay up to date with the latest news and analysis from the world of cloud computing with our twice-weekly newsletter
Maggie has been a journalist since 1999, starting her career as an editorial assistant on then-weekly magazine Computing, before working her way up to senior reporter level. In 2006, just weeks before ITPro was launched, Maggie joined Dennis Publishing as a reporter. Having worked her way up to editor of ITPro, she was appointed group editor of CloudPro and ITPro in April 2012. She became the editorial director and took responsibility for ChannelPro, in 2016.
Her areas of particular interest, aside from cloud, include management and C-level issues, the business value of technology, green and environmental issues and careers to name but a few.
Thank you for signing up to Cloud Pro. You will receive a verification email shortly.
There was a problem. Please refresh the page and try again.