How the cloud primed Markerstudy for an M&A spree
The insurance giant adopted Citrix Cloud Services and IGEL OS to help new employees log in and work productively from any location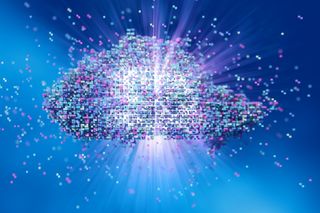 (Image credit: Getty Images)
When you're leading technology at a fast-growing business that's buying up other organisations to increase company size and market share, you need an IT strategy that allows you to integrate people, processes and platforms quickly.
That's the challenge facing Adam Miller, IT director at Markerstudy Group, which became the UK's fifth largest motor insurance provider after completing the purchase of the Co-op Insurance underwriting business in 2020. The group, which employs more than 3,500 members of staff, now includes a range of brands, including Brightside Insurance, Insurance Factory and Auto Windscreens.
What's more, Markerstudy continues to grow. Just before Christmas last year, the group announced the acquisitions of Clegg Gifford and BGL Insurance. Miller says the fast-growing nature of Markerstudy means preparatory IT work is absolutely critical to his ability to integrate new businesses with existing operations.
"You've got to do your homework – you need to understand what you're taking on," he says. "Equally, there's an element of flexibility. You can't force everything into the same footprint. Experience tells me there are always fringe cases. You can't be totally dogmatic."
Merging with the cloud
Miller says the cloud is a key strategic tactic in helping his team integrate acquired businesses. New workers can use the cloud to log in from any location and get up and running quickly – something that's been even more important during the past two years as a result of the COVID-19 pandemic.
Acquisitive businesses need a solid platform that allows new workers to use various applications on-demand in a safe, secure and integrated manner, says Miller. At Markerstudy, he's used Citrix Cloud Services to provide a standardised platform to support the various remote-access requirements of disparate employees.
RELATED RESOURCE
Injecting simplicity, speed, and innovation in core insurance processes
The case for Claims Management
"Citrix is a good enabler because you're putting more people on the same platform," he says. "Yeah, these new employees might have a different set of applications, but then they sit under your data centre infrastructure, your cloud services and your support structures. So, it allows you to onboard new businesses quicker."
When Miller joined Markerstudy in 2015, the company's acquisitive approach had created a complex range of systems and services, so his team spent a long period of time reducing the IT estate and consolidating systems into two internal data centres.
Markerstudy was already using Citrix Virtual Apps and Desktops on-premises from its two data centres prior to the pandemic. He estimates about 70% of the workforce were using Citrix in early 2020. But after the outbreak of COVID-19, the organisation sped up its shift to on-demand IT and transitioned wholesale to Citrix Cloud Services.
Miller says the demand from the business to create a strong platform for remote working was crucial. Within two weeks, his team were using the Citrix Cloud to support business-as-usual activities, with 1,500 call centre staff providing services to customers from home.
"We knew that we were going to have to prove our approach at a much larger scale," he says. "But the project ran smoothly. From a customer perspective, the calls continued, and people still had access as we were moving people out of the offices to work from home."
Boosting cyber security resilience
In many ways, the pandemic has been a proving ground for the benefits of cloud-based remote working. While Miller could have worked with other providers, he selected Citrix because of its strengths in allowing employees to log in remotely from any location.
Security was another consideration. Citrix Cloud Services includes multi-factor authentication (MFA) using virtual tokens. This built-in approach avoided the additional expense of deploying a third-party security solution, which could have cost £100 per user annually.
"One of the big drivers was moving to MFA more widely," says Miller. "We moved people to Microsoft Authenticator as the method of delivering the token for Citrix access. Now, our end users can just turn on the device, click on an icon, and start working. That was very much the aim at the start of the project – and we've delivered it."
Another key element of the project has been the decision to standardise on IGEL OS, which is a purpose-built operating system for accessing virtual environments such as Citrix. IGEL OS is hardware-agnostic, so Miller's team have used the technology to convert a range of laptops, desktops and thin clients into locked down, centrally controlled devices.
That approach proved crucial during lockdown when the company had to get as much kit as possible to home workers quickly. So far, 3,000 IGEL OS licences have been purchased, along with IGEL Cloud Gateway, which connects and manages home-based devices outside the corporate network.
A single-minded approach
IGEL OS also makes it much easier to repurpose kit that's absorbed during an acquisition. Miller gives the example of the Co-op Insurance deal, during which Markerstudy "hoovered up" more than a million pounds worth of equipment. Re-flashing each machine takes minutes. The hardware can then be set up as a virtual machine (VM) running Citrix Cloud Services.
"We've re-provisioned a vast amount of equipment from the Co-op Insurance arrangement and we're doing the same with Brightside," says Miller. "I'm sure we'll carry on doing the same with future acquisitions. So, it's a good way of making sure that any hardware investment is still usable. That's definitely a benefit for us."
The shift to Citrix has been managed by IGEL partner cloudDNA, who worked alongside Markerstudy's internal infrastructure team. Miller's team is now working closely with cloudDNA to explore new advances. He's particularly interested in how a combination of IGEL and Citrix can continue to keep systems and services secure.
"Having a tight operating system running on most of my devices is very appealing. If you're running an encrypted OS on the device, and you strip that down to just the components you need to run on that device, you lower your threat profile considerably," he says.
So, what started as a platform to help bring new businesses seamlessly into the group has now become a secure platform to help staff work remotely and productively on the cloud from any location. For Miller, the combination of Citrix Cloud Services and IGEL OS provides a strong platform from which to help Markerstudy continue growing with confidence.
"It drives standardisation," he says. "If you're expanding your existing footprint, and adding another division of users into that estate, it's a far simpler support model then continuing to manage their own devices. Our approach keeps things simple – the more you can standardise and keep people running on a common platform, the more efficient your support model."
Stay up to date with the latest news and analysis from the world of cloud computing with our twice-weekly newsletter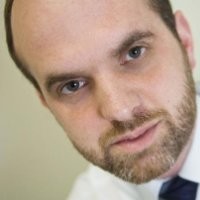 Mark Samuels is a freelance writer specializing in business and technology. For the past two decades, he has produced extensive work on subjects such as the adoption of technology by C-suite executives.
At ITPro, Mark has provided long-form content on C-suite strategy, particularly relating to chief information officers (CIOs), as well as digital transformation case studies, and explainers on cloud computing architecture.
Mark has written for publications including Computing, The Guardian, ZDNet, TechRepublic, Times Higher Education, and CIONET.
Before his career in journalism, Mark achieved a BA in geography and MSc in World Space Economy at the University of Birmingham, as well as a PhD in economic geography at the University of Sheffield.