Microsoft adds ChatGPT to Azure OpenAI to support cloud services
The latest integration of ChatGPT within Microsoft products builds on long-standing ties between the two firms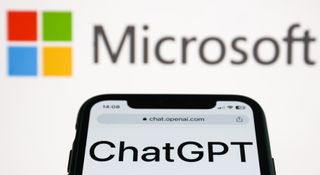 (Image credit: Getty Images)
Microsoft has announced it plans to broaden access to OpenAI technologies such as ChatGPT for enterprise Azure customers.
The tech giant confirmed on Monday that it will provide "general availability" for its Azure OpenAI Service as the company continues to foster closer ties with the California-based startup and embed its technologies within core products.
The Azure OpenAI Service first launched in November 2021, allowing customers to "tap into the power of large-scale generative AI models". However, the service was restricted to a limited number of enterprise customers during the early stages of the rollout.
Microsoft said this latest move marks an "important milestone" for customers and broader Azure service offerings.
Customers will be able to apply for access to a range of advanced AI models, including GPT 2.3, Codex, and DALL-E 2. The company also confirmed that customers will "soon" be able to access ChatGPT through the service.
"Azure OpenAI Service provides businesses and developers with high-performance AI models at production scale with industry-leading uptime," said Eric Boyd, corporate vice president for AI platforms at Microsoft.
"This is the same production service that Microsoft uses to power its own products, including GitHub Copilot, an AI pair programmer that helps developers write better code, Power BI, which leverages GPT-3-powered natural language to automatically generate formulae and expressions, and the recently-announced Microsoft Designer, which helps creators build stunning content with natural language prompts."
ChatGPT's popularity
Since its launch in November 2022, ChatGPT has generated a wave of excitement across the global technology industry.
The powerful generative AI model has been hailed as a potentially transformative technology which has applications across a broad range of areas, from coding and cyber security to marketing.
ChatGPT's surging popularity prompted Google to issue an internal 'code red' alert in December, with the firm reallocating teams and resources to counter the growing threat that the AI chatbot could pose to core products, such as Google's search function.
Microsoft's big bet on fledgling tech
Microsoft's inclusion of ChatGPT services through Azure OpenAI builds on long-standing ties with the startup. The tech giant previously invested $1 billion (£818 million) in OpenAI, and recent reports suggested it plans to expand the relationship by investing an additional $10 billion (£8.1 billion).
RELATED RESOURCE
The Total Economic Impact™ of IBM Cloud Pak® for Watson AIOps with Instana
Cost savings and business benefits
Speaking to IT Pro last week, Bola Rotibi, chief of enterprise research at CCS Insight said Microsoft's close ties with the startup represent a "competitive positioning grab to gain a commanding position in what is being hyped as a transformative market".
Rotibi cited the need for heavy cloud computing resources to power the chatbot and how that could make Microsoft a potentially ideal partner for OpenAI on the project.
ChatGPT already has a large fanbase and a list of "illustrious" backers such as Elon Musk and Peter Thiel, a combination that Microsoft could harness to set the technology up for long-term success.
Closer integration of OpenAI technologies within other core Microsoft offerings are also gathering pace.
At the start of the year, Microsoft announced it is preparing to launch a new version of its Bing search engine which leverages ChatGPT.
The move forms part of a concerted push by the tech giant to attract more users from Google and improve search queries by providing users with a more "conversational" experience.
Stay up to date with the latest news and analysis from the world of cloud computing with our twice-weekly newsletter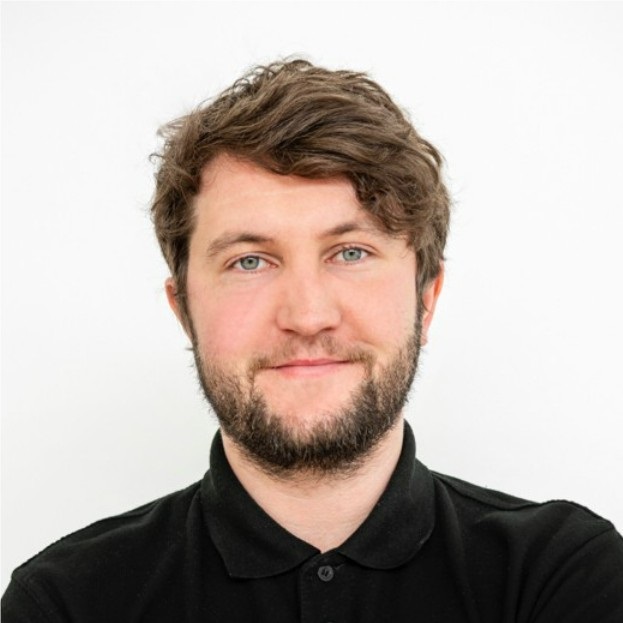 Ross Kelly is ITPro's News & Analysis Editor, responsible for leading the brand's news output and in-depth reporting on the latest stories from across the business technology landscape. Ross was previously a Staff Writer, during which time he developed a keen interest in cyber security, business leadership, and emerging technologies.
He graduated from Edinburgh Napier University in 2016 with a BA (Hons) in Journalism, and joined ITPro in 2022 after four years working in technology conference research.
For news pitches, you can contact Ross at ross.kelly@futurenet.com, or on Twitter and LinkedIn.