Oracle unveils updated, AI-driven employee experience platform
Tech giant harnesses the power of AI in latest update as it looks to help firms better support talent attraction, retention and development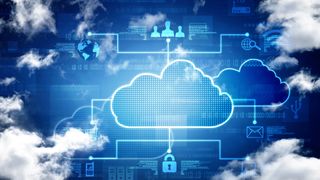 (Image credit: Shutterstock)
Oracle has further evolved its Fusion Cloud Human Capital Management (HCM) solution by announcing a significant, AI-driven update to its employee experience platform, Oracle ME.
Dubbed Oracle Grow, the new component is designed to create a more personalized experience for employees that blends learning goals and upskillng and career development opportunities with a range of other features.
By enhancing the employee experience and providing better signposting and signals that will help people to reach their full potential, Oracle hopes companies can empower their managers to more easily and effectively ensure the growth aspirations and needs of individual employees remain aligned with business priorities.
Organizations continue to be under pressure to do more with less, placing greater emphasis on the need to help existing employees with internal career mobility and the confidence to adapt and embrace new and changing responsibilities, according to Steve Miranda, executive vice president of applications development at Oracle.
"A year or two ago, in some industries, it was a very different [scenario]. There was a very high demand for labor. Organizations were telling us it was very hard to source from the outside so they were asking how they could get internal people to stay longer - because they had a lot of attrition - and also how to source for critical positions internally," he told ITPro.
RELATED RESOURCE
The three keys to successful AI and ML outcomes
Democratised, operationalised, and responsible
"Even if people aren't qualified [for those roles] today, how do you grow them so you can keep them around for longer because they see a promotion opportunity?
"In some industries, particularly high-tech, the labor market is starting to turn. All of a sudden it's not a case of having a hard time keeping people, but not being able to hire anyone else because of hiring freezes etc. Employees still have mission-critical jobs to do - and there's still a shortage of talent to do those mission critical jobs - so how do you now learn the skills you have in-house and train up those people to move into those roles without haing to look externally or expand your spend higher?"
Using Oracle Grow, companies and their workforce will benefit from a set of capabilities that include:
A unified growth experience, which takes AI driven people data and turns it into meaningful insight for those looking to grow and develop.
Career path guidance to shine a brighter light on internal career movement opportunities and the skills required to get there.
Personalized development playlists, which takes individual aspirations and supports the curation of bespoke development journeys and helps pull together the guidance and resources to progress.
Perszonalized development preferences that cater to myriad of learning requirements and styles.
An enhanced team skills center, which enables leadership to monitor skills gaps cross teams and departments.
The evolution of Oracle's HCM portfolio has been well received by customers and industry experts alike.
"Some of the biggest challenges that exist in the market today are around having the right employees, keeping them engaged, and giving them tools they need to grow and succeed," said Quincy Valencia, vice president and research directo of HCM technology at Ventana Research.
"Solutions like Oracle Grow that deliver on this in a truly personal way will be key to sustainable internal talent development. Not only can it help employees succeed on an individual level, but it can also give businesses the skills and adaptability to succeed in a time where the only constant is change."
Stay up to date with the latest news and analysis from the world of cloud computing with our twice-weekly newsletter
Maggie has been a journalist since 1999. She started her career as an editorial assistant on then-weekly magazine Computing, before working her way up to senior reporter level. After several years on the magazine, she moved to 'the other side of the fence' to work as a copywriter for a marketing agency, writing case studies and working on ad and website copy for companies such as eBay, Dell, Microsoft and more. In 2006, just weeks before IT Pro was launched, Maggie joined Dennis Publishing as a reporter. Having worked her way up to editor of IT Pro, she was appointed group editor of Cloud Pro and IT Pro in April 2012. She became the editorial director and took responsibility for Channel Pro, in 2016. Her areas of particular interest, aside from cloud, include management and C-level issues, the business value of technology, green and environmental issues and careers to name but a few.
Thank you for signing up to Cloud Pro. You will receive a verification email shortly.
There was a problem. Please refresh the page and try again.