Cloud Unified Communications: not quite plug-and-play
As unified communications aligns with the cloud model of service-based computing, businesses must realise this is not a one-click-fix option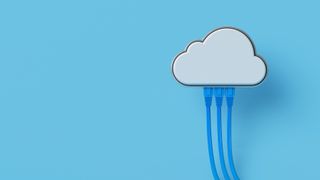 (Image credit: Shutterstock)
The advent of cloud computing has coincided with what can reasonably be called a comparatively sensitive time in the communications marketplace. Network operators are nervously trying to differentiate themselves among a dazzling array of new services, while devices are proliferating in terms of size, shape, platform and function.
Combine these factors with the fact that applications themselves are in a state of perpetually innovative flux and we can see how long term market predictions might be reduced to informed guesswork at times.
Enter Unified Communications (UC) and the option to converge communication and collaboration tools including smartphones, video conferencing, unified messaging and contact centre services into one single entity. Could this be a chance to corral and control the wider growth of "comms" as we know it?
Newer, cooler, acronym-heavy UC
Actually, don't "enter" UC at all; the concept has been around since we started trying to extend and enhance Private Branch Exchange (PBX) units at the end of the 1980s or thereabouts. But these days we also see that UC incorporates newer forms of technology such as Interactive White Boards (IWB), speech recognition, Internet Protocol Television (IPTV) and even Digital Signage Communications (DSC). New services yes, but the comms industry still loves its acronyms, doesn't it?
Regardless of heritage and history, we now have a deeply rich pool of UC services to bring to bear and both cloud computing and mobility have a leading role to play in terms of how the next wave is played out.
Mobility matters because users will demand an ubiquitous connection to all these new services in the palm of their hands. Mobility in this sense doesn't just mean dialling up the office on a smartphone either; it also means the option to use mobile virtual desktop services and the ability to "sign in" to a host of other options from voicemail upwards.
Cloud matters for UC for two main reasons. Firstly, it opens the door to virtualised data services from email to document management (for example SharePoint, Google Docs etc.) and video web conferencing (such as WebEx and others). Secondly, the cloud model offers customers a route to these services without initial upfront investment in hardware. It's almost a "try before you buy (too much) in case you don't find it commercially productive" arrangement.
Boring, yawn, heard it all before
Yes you can read any number of surveys suggesting that eight out of ten IT managers are convinced of the benefits of moving UC to the cloud. Yes you can read reports suggesting that cloud-based UC will be a key revenue opportunity for network operators in Western Europe between now and 2016, but most of us are already starting to yawn here, so we want to know what the real world problems and adoption challenges are.
You see, although cloud services can be "spun up in minutes", cloud UC is not just a plug-and-play solution.
Cloud for UC doesn't just mean that purchasing power is flexible when services need to be ramped up or scaled down; cloud for UC also means that firms can have a taste to see if they like it. Some, inevitably, will find they suffer an allergic reaction they didn't even know they had.
What we mean is, Unified Communications does not work for everybody. UC can radically change the very way an organisation collaborates and communicates on a massive variety of different processes. There is potential here for "too much communication" and not enough "doing", if UC services are used poorly. There is also a security risk if employees start connecting through multiple channels via multiple devices. Add Bring Your Own Device (BYOD) uncertainties to this mix and the IT manager's excitement over cloud UC soon starts to diminish.
The question of service latency is something of a moot point with regard to cloud UC at this stage. We're simply not that used to video conferencing on our mobile devices yet, but the existence of free services such as Skype upon popular Windows Phone 8 and Android handhelds will shape this market quickly. As this trend gathers pace, firms will want to ensure that their cloud UC comes from a domestic datacenter not much more than a short motorway journey away.
Right alongside latency come questions relating to Quality of Service (QoS) and just exactly how good the applications on offer perform in both the short and the long term. Logically, one further step on, we must question exactly which applications are being offered on the cloud, as evidence suggests that UC services are a considerable way behind what we might classify as "business applications" in the wider sense.
Work is an activity, not a location
Bas Baars is European marketing manager at Canadian UC player Mitel. The firm has just signed a deal with VMware to bringing real-time voice applications to virtualised servers for, what it claims is, the very first time. Baars suggests that work is fast becoming "an activity and not a location", so a change of mindset is needed when it comes to communications services.
"Our recent survey reveals a disconnect between access to business applications from anywhere, compared to access to telephony or UC apps. IT managers are clearly starting to recognise the flexibility and cost saving benefits that a cloud-based approach to communication can offer," he said.
If a new breed of UC services does emerge on the cloud, then this will be good news for companies such as Siemens, NEC, Cisco and possibly HP, who have a reputation for being able to bridge systems together at scale.
Mark Windle, head of marketing at telecoms software company OpenCloud also believes that by adopting a cloud for telecoms (and UC) model, telco operators would no longer be dependent on Network Equipment Providers (NEPs).
Potentially, this could be shake up everything. "The NEPs have grown their business on the provision of closed software and hardware platforms. The cloud threatens this traditional model and it enables network operators to source their own lower-cost servers and provides the scalability to manage expansion," said Windle.
Just a sexier PBX
But it won't be hard to get caught up in the hype of cloud UC (or UCC if we go all out and start calling it unified communications and collaboration) if we are not careful. Messaging and collaboration technology company IceWarp warns that in many ways, referring to unified communications as being in the cloud is just a "sexier way" to describe the hosted PBX, unified messaging and managed services solutions that have been available for some time from a variety of providers.
"[Today we see a situation where] UC software vendors have launched unified communications cloud services on their own infrastructures. Rather than rely on service providers to deliver their software to enterprises as hosted or managed solutions, these vendors have started selling their communications and collaboration products directly to the enterprise customer via cloud services. This is a nice marriage of software and services in the SaaS model," writes John O Cooper, VP of national accounts for IceWarp in his Unified Communications & Collaboration in the Cloud white paper.
But cloud UC has specific security concerns warns Cooper. Unauthorised interception of VoIP, IM or other traffic at UCC endpoints could lead to a new wave of eavesdropping. Plus VOIP-enabled phishing worries get a brand new term all of their own: 'Vishing'. Toll fraud could see organisations' service time hacked into to the tune of millions of dollars unless traffic data channels are locked down.
More mitigation than migration?
Onward then from fears relating to Denial of Service right through to total system compromise (or takeover) via cloud-based UC service loopholes; it appears there is more mitigation than migration to be considered when it comes to new communication opportunities. We haven't even mentioned regulatory compliance and auditing anxieties yet, did we? OK, we just did. Yes those crop up too.
To say that cloud-based Unified Communications is inevitable is probably mostly true, even in the face of UC's failed promises over the last couple of decades. To say that cloud-based is UC is not quite plug-and-play and comes with a whole bunch of caveats is absolutely true. So proceed with caution and be careful as you dial please, caller.
Stay up to date with the latest news and analysis from the world of cloud computing with our twice-weekly newsletter
Thank you for signing up to Cloud Pro. You will receive a verification email shortly.
There was a problem. Please refresh the page and try again.