Government data strategy 'fragmented and rudderless'
Report finds a lack of clear leadership as efforts to harness data have "barely scratched the surface"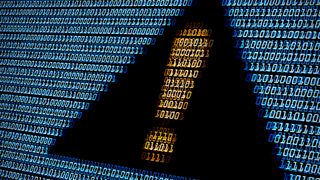 The government's new data strategy is at risk fo collapse before it has been launched due to several challenges including legacy IT and leadership problems, and a lack of progress towards overcoming them.
The leadership on various projects is fragmented, and it's not clear which government agency is responsible for driving changes needed to improve the government's use of data, according to parliament's Public Accounts Committee (PAC).
To highlight the level of fragmentation, the Department for Digital, Culture, Media and Sport (DCMS) is responsible for data policy and Government Digital Service (GDS) is responsible for standards. The former prime minister Theresa May stripped elements of government data function from GDS last year.
Meanwhile, the Data Advisory Board is the senior oversight board, but it is not well attended by senior officials. The government, moreover, has not yet appointed a Chief Digital Officer (CDO) after pledging to do so.
Both DCMS and the Cabinet Office, under which GDS falls, have made little progress in developing the data strategy since they announced it in 2018, meanwhile, opening a preliminary 'call for evidence' as late as June this year.
"Poor quality data in government leads to failings in services provided, poor decision-making and an inability to understand how best to improve. Issues with data come up in many of this Committee's reports," the committee's MPs said.
"Over many years government has increased its use of technology and data. However, departments have been left to develop their own processes for managing data, leading to inconsistency across government.
"Data has not been treated as a valuable asset, so it has become normal to 'work around' poor-quality, disorganised data. A step-change in the government's approach to data is long overdue."
The MPs found that ageing IT systems across the government make it difficult to use data effectively and efficiently, meanwhile, with data expensive or even impossible to extract.
This has had an effect in measuring the progress on various government projects, such as Universal Credit, where data would have been used to assess whether programmes or systems were functioning as intended.
The report has been published days after GDS held its annual Spring conference, where it fleshed out its plans to gather data from visitors to its gov.uk website. The data would then be used to improve and personally tailor government services through the online platform.
The report added that rising concerns about data protection could lead to overcompensation that might then potentially hinder innovation. This could mostly arise in the form of civil servants being reluctant to share data across departmental boundaries.
A daily dose of IT news, reviews, features and insights, straight to your inbox!
Keumars Afifi-Sabet is the Features Editor for ITPro, CloudPro and ChannelPro. He oversees the commissioning and publication of in-depth and long-form features across all three sites, including opinion articles and case studies. He also occasionally contributes his thoughts to the IT Pro Podcast, and writes content for the Business Briefing. Keumars joined IT Pro as a staff writer in April 2018. He specialises in the public sector but writes across a breadth of core topics including cyber security and cloud computing.
A daily dose of IT news, reviews, features and insights, straight to your inbox!
Thank you for signing up to ITPro. You will receive a verification email shortly.
There was a problem. Please refresh the page and try again.