EU-funded project calls on advanced authentication tech to stamp out student cheats
Behavioural biometrics software is a capable of identifying users from keyboard strokes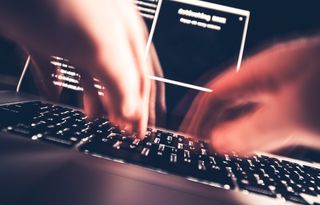 An EU-funded to project to identify and end students cheating in exams and coursework will make use of new identity validation software capable of telling the difference between users based on their typing habits.
Watchful Software, headquartered in New York, is providing its TypeWatch keystroke dynamics technology to the Adaptive Trust-based e-assessment System for Learning (TeSLA) project.
"What we've developed is a way to do keystroke dynamics as a way to understand who the user interacting with the computer is, anywhere, just by the way that user types. It's kind of like a biometrics, but without the hardware, or a need to have an analysis of the face or even a fingerprint," Rui Melo Biscaia, founder and director of Watchful Software told IT Pro.
Watchful's software uses an algorithm to discern who a user is based on behavioural biometrics, and requires less than Twitter's 140-character limit in order to verify the user.
The technology is not dependent on language, meaning it can be used by cultures that use non-English characters. And its maker told IT Pro that does not store data inputted by users.
"The reason we were brought into the TeSLA consortium is because of just [this]: the technology, the know-how, that we've used to develop our own brand product that we're now going to use in this learning management system," said Melo Biscaia.
Earlier this year, a The Times investigation of 129 UK universities found that more than 50,000 university students were caught cheating in the last three years, including a high number of foreign students.
The aim of the TeSLA project is to develop a free-of-charge e-assessment system capable of detecting when someone other than the registered student is attempting to complete an online exams or assessment to be used in schools, higher education institutions and vocational training centres across Europe.
The 7 million project is being led by Universitat Oberta de Catalunya (UOC), and a consortium of 17 other organisations from across Europe. The three-year pilot project will be tested on over 14,000 students and teachers across the continent from 10 different universities, including the Open University in the UK.
The advanced identity validation systems it uses will in include Watchful's TypeWatch, as well a mix of voice and facial recognition biometrics from other technology vendors.
If the trial is success, a commercial version of the TeSLA e-assessment system to be sold globally.
Melo Biscaia admitted that Watchful's software, which is still in its early stage of development, is not 100 per cent "bulletproof" for instance, broken or faulty keyboards can skew the initial typing samples the algorithm takes. But he did say it has many practical commercial applications, particularly in bolstering security systems.
"TypeWatch, or the keystroke dynamics that we've developed, is not a replacement for multifactor authentication. The way we see it is an identity validation mechanism that works on top, and after, multifactor authentication," Melo Biscaia added.
A daily dose of IT news, reviews, features and insights, straight to your inbox!
A daily dose of IT news, reviews, features and insights, straight to your inbox!
Thank you for signing up to ITPro. You will receive a verification email shortly.
There was a problem. Please refresh the page and try again.