Universal Credit backup plan "non-existent", warns watchdog
UK government could spend an extra £2.8 billion on staff if digital service goes wrong, reveals National Audit Office report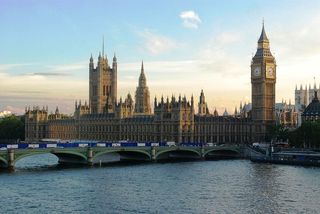 (Image credit: Shutterstock)
Universal Credit lacks a contingency plan should the digital service grow become further delayed or fail, according to a new report.
The National Audit Office (NAO) today warned that considerable risks still exist to the Government's welfare reform programme, including a potential 2.8 billion more in staff costs.
The government spending watchdog's progress update report was published the same day the troubled Universal Credit programme was due to begin testing its digital service with a small group of claimants in Sutton.
The Department for Work and Pensions (DWP) hopes the scheme will cut the welfare bill and reduce complexity by combining six different benefits into one single payment.
But since its inception in 2010, Universal Credit has been plagued with problems, with the Treasury only signing off on the project this September despite the DWP resetting the programme in December 2013.
It came up with a new twin-track delivery approach that would see the department overhaul Universal Credit's digital service while continuing to rollout live systems.
However, in today's update, the NAO warned the deployment timetable remains "challenging".
The DWP hopes to expand nationwide new claims for single jobseekers on its live service by February next year, reaching all 700 jobcentre areas by March 2016.
It plans to push out its digital service from May 2016, with no new claims being made to legacy benefits systems by December 2017.
NAO head Amyas Morse said: "The Department for Work & Pensions has reset Universal Credit on a sounder basis but at significant cost, by extending the time for implementation and choosing a more expensive approach.
"It is now vital that the Department quickly establish clear goals for delivering the programme, in terms of cost, time and functionality, against which it can be held to account."
Margaret Hodge MP, chair of the Public Accounts Committee, added that bad management has contributed to problems that have seen 600 million spent in four years to get the project to a stage where it has an approved business case.
"The digital service is already delayed by six months and the department has just 18 months to get it up and running as planned," she said.
"The department's unacceptably poor management of this programme has wasted time and taxpayers' money, with a staggering 600m spent in four years just to get to the first stage of business case sign-off."
Findings
The NAO believes the DWP's aim of testing the new digital service in summer 2015, and testing its scalability in November 2016, is a challenge.
It points out the department has not explained how it will co-ordinate its agile delivery approach with the delivery of other parts of the programme, such as identity assurance security systems.
It also bemoans the lack of any backup plan, should the digital service rollout be postponed or even fail.
According to the NAO, DWP has not evaluated whether it could use live service systems instead and warns the net savings created by Universal Credit would be reduced by 2.3 bn if the digital service is delayed by six months.
Additionally, the NAO's own analysis found that using live service systems instead of digital systems would cost 2.8 bn more in staff expenses.
The report stated: "We estimate that using live service systems rather than digital systems would cost 2.8 billion more in staff costs. The Department says that it would not use live service systems at full scale without substantial further investment and that it is already making improvements which would bring down the cost of live service."
The watchdog said the DWP will have to carefully manage risks to the nationwide rollout of the live service, predicting it will rely on expensive manual processes.
But the NAO accepted the department has reduced risks with its twin-track delivery approach, believing it will help the team behind Universal Credit learn from the experiences live users have as it develops its digital service, helping to improve its design and reduce risks.
Recommendations
The DWP should outline milestones for both its digital and live Universal Credit services to plot the course of their deliveries, according to the NAO.
It must also develop a detailed service architecture for Universal Credit that aligns with the DWP's wider departmental way of working, and establish strong governance to monitor the project closely.
Response
A DWP spokesman said: "The investment in IT has a value that hugely outweighs the costs as it's being used, day in and day out, and will continue to be used even as we start to test an enhanced digital solution from this week.
"The NAO report recognises that we are reducing risks and making progress. In terms of value for money, when fully in place the economy will benefit by 7 bn each year and is set to make three million families better off by on average 177 a month."
Get the ITPro. daily newsletter
Receive our latest news, industry updates, featured resources and more. Sign up today to receive our FREE report on AI cyber crime & security - newly updated for 2023.