Cabinet Office seeks CDO to lead "mini-GDS"
Whitehall wants digital chief to drive internal IT change and external digital services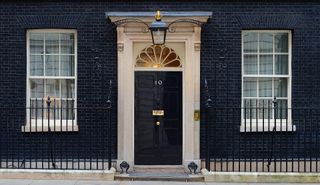 The Cabinet Office is seeking a chief digital officer (CDO) to lead the department's technology transformation.
The circa-90,000 post combines responsibilities normally divided between the CIO, CTO and CDO, and the successful candidate will report directly to permanent secretary Richard Heaton, a job advert confirms.
The CDO will recruit and lead a new in-house IT team for the Cabinet Office, which will focus on four areas: mission-critical IT, shared services such as ERP, citizen-facing digital services as well as the provision of Wi-Fi and laptops to staff.
The Cabinet Office wants this team to act as a "mini-GDS" (Government Digital Service, the team driving central government's digital transformation).
A blog post on the matter said: "This team will support the Digital Leader to make sure the centre of government is driving the digital-first agenda internally.
"Some areas are already world-leading, like the Open Policy Making team.
"Others are a trickier challenge: how do you digitise the Honours system, a process that has been in place for nearly a century?"
The CDO role should further bolster Whitehall efforts to improve its own digital capabilities, rather than outsourcing expertise from the private sector as it tries to execute its digital by default strategy.
The job advert read: "This role is about moving government away from outsourced services driven by legacy systems. The CDO will deliver world-class digital services on a modern technological footing based on user needs.
"It will mean the government bringing high-quality technological capability back in house in order to drive real business transformation."
The deadline for applications is 26 January.
A daily dose of IT news, reviews, features and insights, straight to your inbox!
A daily dose of IT news, reviews, features and insights, straight to your inbox!
Thank you for signing up to ITPro. You will receive a verification email shortly.
There was a problem. Please refresh the page and try again.