GDS wants councils to set the bar for local digital services
Local authorities urged by Whitehall to adopt a digital standard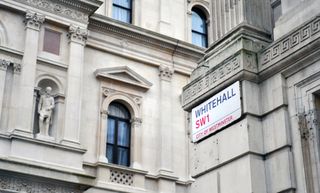 Councils should adopt a digital service standard to ensure they deliver better public services to their citizens, said Cabinet Office minister Matt Hancock.
The Government Digital Service (GDS) would work with councils on their digital journeys, he said, after Whitehall's coding arm hosted a workshop attended by 31 local authorities last month.
Hancock said: "Digital services are transforming the way we deliver services and interact with citizens.
"Local government is often at the forefront of these interactions, so it is important the councils continue to embrace digital - the GDS will continue to work together with councils to create better local services for people across the UK."
After the workshop with GDS, a draft digital service standard for councils has since been published by LocalGov Digital, a network for digital-focused council workers, based on GDS's own standard.
The final version of the standard will be published at the end of March following local authorities' feedback.
In a blog post, West Berkshire Council's digital services manager, and vice-chair of LocalGov Digital, Phil Rumens, set out the case for adopting a digital standard, saying GDS's is not designed for councils.
"Some points aren't applicable to local government. For example, councils don't have ministers, so "test the service from beginning to end with the minister responsible for it" doesn't work in that form," he said.
"To make this happen it needs advocates embedded in local government as well as assistance from outside. The more of us there are, the stronger it will be, which can only be a good thing for the people we all serve."
While Hancock claimed GDS would "continue" to work with councils, GDS has not extended its remit to encompass local authorities, and a former council CIO recently told IT Pro that the local authorities are "woefully underrepresented" in the government's digital strategy.
A daily dose of IT news, reviews, features and insights, straight to your inbox!
A daily dose of IT news, reviews, features and insights, straight to your inbox!
Thank you for signing up to ITPro. You will receive a verification email shortly.
There was a problem. Please refresh the page and try again.