Pros
+

Exceptional battery life

+

Delightful keyboard

+

Numerous ports
Cons
-

Heavy

-

Awful display

-

Dreadful trackpad
Image 1 of 10
Although Chromebooks have long been regarded as cheaper, more simplistic notebooks, Google has in recent years sought to carve a space in the enterprise market for its Chrome OS-powered machines. A recent partnership with Dell, for example, signifies its desire to build out the Chromebook brand as a must-have enterprise device.
HP has enjoyed a longstanding relationship with Google, with the manufacturer boasting a proven track record in building Chromebooks for users who aren't just seeking a laptop that does the basics. On paper, its latest device, the HP Pro c640 Chromebook, looks to be a fully capable machine, combining a top-of-the-range Intel Core i7 processor with 16GB RAM and a 1080p touchscreen display. This is in addition to several useful security features and an encouraging collection of connectivity options.
HP Pro c640 Chromebook review: Design
The Chromebook's straight-laced silver-coated aluminium exterior isn't exactly unattractive, but it doesn't stir any major excitement. Its sharp colour combines well with a robust chassis to produce a device that feels well-constructed. Beneath the lid is an expansive keyboard between two speaker grills, and positioned above a stylish and spacious glass-coated trackpad. The two halves are joined by a 180-degree hinge that lets you lay the Chromebook flat on a surface; this sleek lower portion, however, clashes with the thick black border that frames the display.
The HP Pro c640 is also let down by its weightiness, with the machine starting from 1.5kg. This makes it heavier than most notebooks in its category, and while it's not disastrous, it is disappointing; even a highly capable 14in laptop such as the Asus Chromebook Flip C436F weighs in at just 1.2kg. There are devices on the market that are lighter still, with the LG Gram 14 at the more extreme end weighing under 1kg.
Meanwhile, although HP describes the Pro c640 as 'the world's thinnest 14in business Chromebook', its thickness of 16.5mm is merely average compared to the wider market. More damningly, the aforementioned Asus Chromebook Flip C436F is thinner - with a depth of 13.7mm. There are meatier options available, though, such as the Acer Chromebook 715, which has a depth of 17.8mm and a weight of 1.95kg.
HP Pro c640 Chromebook review: Display
Our first impressions of the Chromebook's 14in 1080p display were poor, largely due to the hideous thickened black border that encases it. Sadly, the quality of the touchscreen IPS panel is equally disappointing with a perfect storm of poor brightness and colour accuracy.
The matte display appears dimmer than you'd expect from any device that finds itself in a premium price bracket, and our testing confirmed this with a maximum brightness of 255cd/m2. For reference, the latest Dell XPS 13 generated an impressive score of 411cd/m2, with most decent enterprise machines clearing the 300cd/m2 hurdle. Similarly, an astonishingly bad 53.3% coverage of the sRGB colour gamut doesn't do the Chromebook any favours, but isn't surprising. To the naked eye, the colours appear dulled, and lack richness or definition.
HP Pro c640 Chromebook review: Keyboard and touchpad
Easily the best part of this device is its backlit and water-resistant keyboard, comprising well-spaced and comfortable chiclet-style keys that prove just as soft as they are snappy, making word processing a treat.
The c640's keyboard is one of the best HP has fitted into its machines, benefitting from a fully-sized Enter key as well as Left and Right Arrow keys that aren't crammed next to PgUp and PgDown functions. Not only does this render the keyboard a pleasure to use but removes the likelihood of inadvertently tapping the wrong key. This is something we've had to adjust to with many of HP's conventional notebook keyboards. Admittedly, the left-sided Ctrl and Alt keys are comically oversized but that's hardly an issue that will disrupt the day-to-day typing experience.
When using the smooth glass-coated touchpad, meanwhile, it can sometimes feel as if the cursor subtly skids and slides around because the surface itself is a little too slippery. Using a single finger to move the cursor is fine, for the most part, but the real problems arise with click-and-drag, and multi-touch functions such as pinch to zoom and Mac-style two-fingered right-clicking. Using the touchpad isn't made any easier by a combination of a slight looseness in the hardware component, and the fact that performing a click requires a little more force than you'd expect.
HP Pro c640 Chromebook review: Specs and Performance
As previously alluded to, this Chromebook is fitted with an Intel Core i7-10610U CPU, based on the Comet Lake architecture, with a base frequency of 1.8Ghz and maximum turbo frequency of 4.9Ghz. This is combined with 16GB RAM and 128GB hard drive space.
While this sounds strong on paper, Geekbench 5 testing showed the performance levels were slightly disappointing for a Core i7 chip, producing a decent single-threaded result of 1,068 and a below-average multi-threaded score of 3,601. This is only marginally stronger, for example, than the Core i5 chip fitted into the Samsung Galaxy Book Ion, although it does outperform the latest Huawei Matebook X Pro on both counts. The latter device was fitted with the Intel Core i7-10510U chip and scored 854 and 3,436 on single-threaded and multi-threaded testing respectively.
While the HP Pro c640's performance levels are adequate, for a similarly-sized notebook with genuine credentials as a powerhouse unit you need to look to the likes of the AMD-fitted Honor MagicBook Pro. This machine smashed our performance tests, registering a monstrous overall benchmarking score of 221 and Geekbench 5 results of 1,111 and 5,972.
HP Pro c640 Chromebook review: Battery
Lasting 12hrs 38mins in our looped film test, the HP Pro c640's 60Whr battery is exceptional when stacked against a number of top-of-the-line notebooks, and surpasses the manufacturer's own claim that it can last up to 12hrs.
Even though the standard for battery capacity in premium and high-power machines has improved in recent years, you'll still struggle to find one that hits 11hrs let alone exceeds 12hrs. By comparison, the LG Gram 14 and HP Elite Dragonfly lasted 10hrs 17mins and 10hrs 2mins respectively. Only exceptionally long-lived devices like the Samsung Galaxy Book Ion and Asus ExpertBook B9450F lasted longer at 13hrs 3mins and 22hrs 6mins respectively.
HP Pro c640 Chromebook review: Ports and Features
Fitted into the HP Pro c640 is a hearty collection of ports including two USB-C and two USB 3.1 Gen 1 ports, in addition to HDMI 1.4 and microSD slots, and a 3.5mm headphone jack. The device offers a decent level of support for external devices, such as hard drives and displays, while its support for Wi-Fi 6 and Bluetooth 5 ensures users will benefit from the best possible level of connectivity and a healthy dose of futureproofing.
The c640 also features a small fingerprint scanner beneath the keyboard and to the right of the trackpad, which works pretty effectively, as well as a 720p webcam which generates an acceptable, albeit noisy, picture. Now becoming a common feature in HP devices, the webcam is also fitted with a subtle switch that pulls a shutter over the lens when not in use.
HP Pro c640 Chromebook review: Verdict
To its credit, the HP Pro c640 boasts a fantastic battery life and an exceptionally comfortable keyboard which makes it genuinely enjoyable to use for day-to-day tasks such as word processing. There are several black marks, however, mainly taking the form of a poor display and a fiddly trackpad.
These issues can be mitigated with the use of an external monitor and a mouse, but for the amount this device costs you should certainly be demanding more value. Similarly, although performance levels aren't bad per se, multi-threaded performance was found wanting compared with the bar set by a host of comparable machines. This Chromebook certainly has its uses, but we'd be hard pressed to recommend it given its price. You're better off either investing in a heavier duty machine with a good display and better performance, or downgrading to a weaker but more cost-effective configuration of the HP Pro c640.
HP Pro c640 Chromebook specifications
Swipe to scroll horizontally
| | |
| --- | --- |
| Processor | Intel Core i7-10610U |
| RAM | 16GB |
| Additional memory slots | No |
| Max. memory | 16GB |
| Graphics adapter | Intel UHD Graphics |
| Graphics memory | n/a |
| Storage | 128GB |
| Screen size (in) | 14in |
| Screen resolution | 1,920 x 1,080 |
| Pixel density (PPI) | 157 |
| Screen type | FHD IPS anti-glare On-Cell micro-edge WLED-backlit |
| Touchscreen | Yes |
| Pointing devices | Touchpad |
| Optical drive | No |
| Memory card slot | Yes (microSD) |
| 3.5mm audio jack | Yes |
| Graphics outputs | USB Type-C, HDMI |
| Other ports | 2 x USB 3.1 |
| Web Cam | 720p HD webcam |
| Speakers | Stereo speakers |
| Wi-Fi | Intel Wi-Fi 6 Dual Band Wireless LAN (802.11ax) |
| Bluetooth | Bluetooth 5.0 |
| NFC | No |
| Dimensions, mm (WDH) | 325.1 x 205 x 16.5mm |
| Weight (kg) - with keyboard where applicable | 1.5kg |
| Battery size (Wh) | 60Wh |
| Operating system | Chrome OS |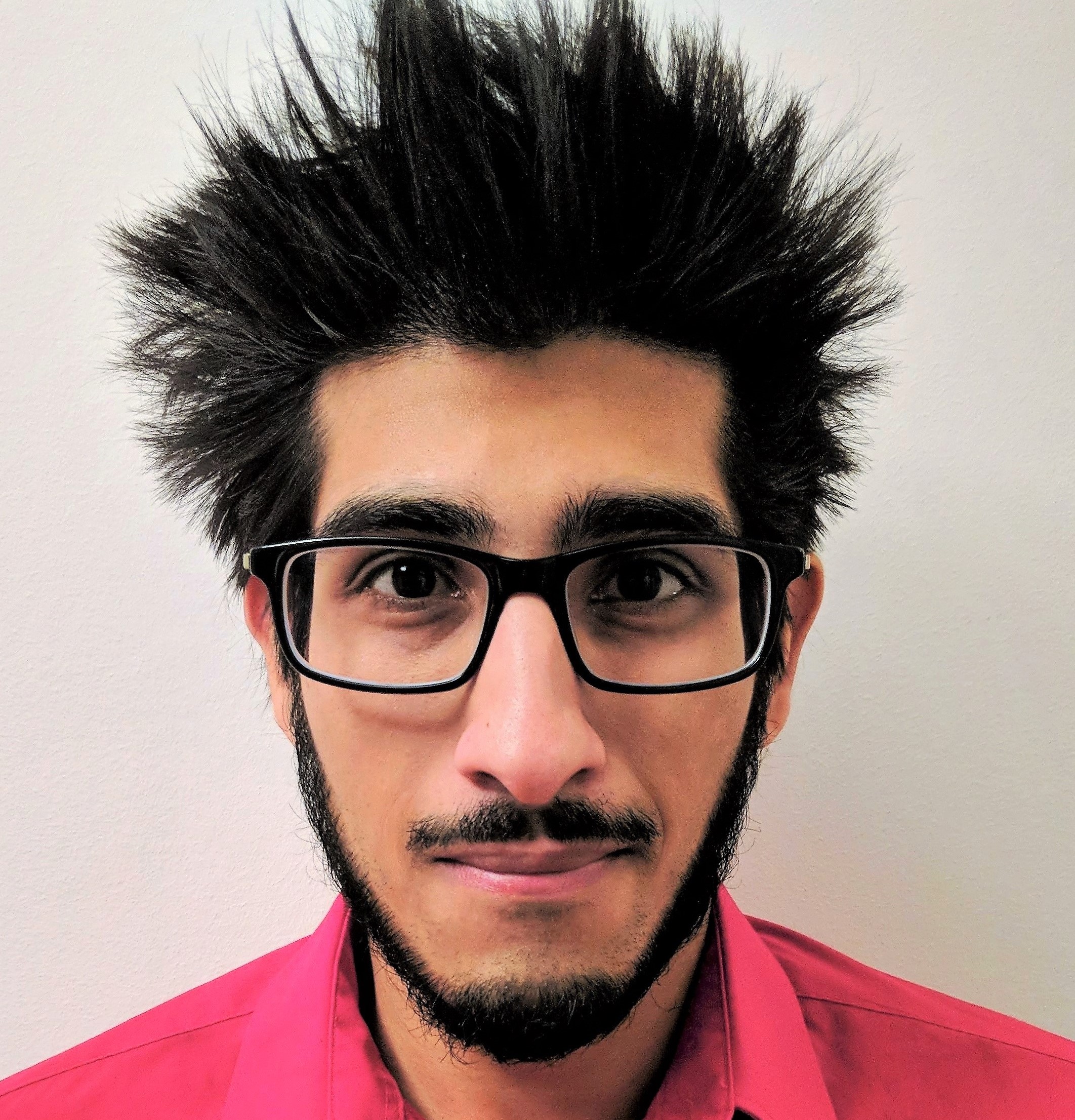 Keumars Afifi-Sabet is a writer and editor that specialises in public sector, cyber security, and cloud computing. He first joined ITPro as a staff writer in April 2018 and eventually became its Features Editor. Although a regular contributor to other tech sites in the past, these days you will find Keumars on LiveScience, where he runs its Technology section.