Best laptops for programming and coding in 2023
There are so many factors to consider when choosing the best laptops for programming and coding – here are our top picks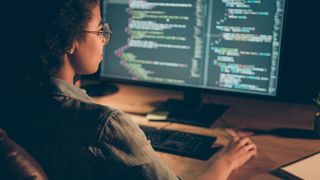 (Image credit: Shutterstock)
There are several factors that come into play when choosing the best laptops for programming or coding. Programmers, software developers, and engineers are professions that depend greatly on their laptops. From keyboard and port options to processing power and the type of operating system, there are multiple facets to consider.
However, the most important quality when searching for the best laptop for programming and coding is its ability to make work not feel like work. This means that the perfect device needs to combine all the most helpful features with being a pure pleasure to use – without constant lagging, heavy lifting, or bad design.
To help you navigate the market, we've collated some of the best machines available, based on the most common programming, coding, software development, and engineering needs.
What to look for in a programming laptop
Display size
The size of the display will make an enormous difference to certain developers. More specifically, it will matter more to those with smaller external displays, or no external displays at all.
If using a laptop, most programmers opt for at least one external monitor in addition to their laptop's built-in screen for maximum productivity. However, some programmers own multiple external displays and don't need to have their laptop open at all, having it simply act more like a mobile tower computer rather than an all-in-one workhorse.
Laptops typically come in sizes ranging from 13 inches to 16 inches, but the short answer is bigger is better in nearly all cases. Looking at multiple lines of code between project files can be tricky on smaller screens and running a simulator on the same window can make for an uncomfortable experience if coding just on the laptop itself.
If you go for a smaller display, make sure you have a good amount of screen estate in your overall set-up, such as one or two external 27-inch displays. They don't need to be expensive, 4K panels – programming values space over resolution.
Type of keyboard
There are so many factors that differentiate one keyboard from the next, and multiple contenders for the best business keyboard. The type of key switch, size of the keyboard, and how much you can customise it also come into play so, above all else, it's worth getting hands-on with a variety of keyboards before you buy to find your favourite type of configuration.
What's more objective, though, is the need for a comfortably sized keyboard. Key switches come in myriad different styles but keyboard sizes typically have just the two: keyboards with number pads and those without them. You will often find the number pads on laptop keyboards go unused in programming and they can, in certain installations, offset the keyboard away from the centre of the display, which can be off-putting if using the laptop's keyboard to type regularly, rather than an external board.
Key switches also vary significantly between laptops and keyboard manufacturers. Membrane keys are most commonly found on less expensive office keyboards while mechanical keys come in different sensitivities and levels of tactile and audible feedback. The latter are trendier but are found less commonly on laptops and need to be thoroughly tested before buying as they can be an acquired taste.
Processing power and storage
Software or web development isn't typically the most compute-heavy workload when compared to job functions that involve things like video editing and running data analyses, for example. Regardless, the likelihood of having multiple applications running at the same time, as is the case in most office environments, will demand high-performance hardware such as CPUs and RAM to get the job done efficiently.
It's also worth considering the amount of storage space you will need and the type of storage required. We recommend going for as much storage as you can afford and choosing solid state drives (SSDs) over traditional hard disk drives (HDDs).
SSDs have historically been much more expensive than HDDs but prices have dropped considerably in recent years. Forking out for an SSD will allow you to access the files you need at lightning speed compared to the slower read/write speeds of HDDs.
The best laptops for programming
1. Apple MacBook Air (M1, 2020)
Best Mac for programming and coding
Swipe to scroll horizontally
| Pros | Cons |
| --- | --- |
| Phenomenal performance | No design change from previous generation |
| Whisper-quiet operation | Row 1 - Cell 1 |
| Flawless display | Row 2 - Cell 1 |
MacBook Airs have been Apple's answer to the ultra-portable notebook for several years now. However, with the addition of the company's in-house processor, the M1 chip, they are now serious contenders for professional workloads too.
All that extra power gained in recent years has not raised the price of the series of notebooks either; the model we reviewed here is now available for under £900. There is a 2022 version of the MacBook Air, with an M2 processor, which is likely to have a performance boost, but that will come with a much larger price tag. You may also be more interested in the larger MacBook Pro, but for us, the Air hits the right notes as it's more compact, has options for both 8GB and 16GB models and comes with a smaller price tag.
The MacBook Air will suit almost all programmers, coders, and software developers, with all the best IDEs able to run on it without any issues. If you're a mobile developer using the Swift or SwiftUI programming languages, you'll need a Mac to program for Apple's ecosystem, as Xcode is unavailable on other operating systems.
Apple made some very bold claims with its M1 processor and it has largely delivered on every single one of them. The fact that the Air, traditionally the Mac model with the lowest performance power, can go toe-to-toe with the best around is almost proof of concept. In our review, the MacBook Air (2020) produced a multi-core score of 7,476 in Geekbench - a 36.7% increase over the previous Core i9 MacBook Pro. The Air's Geekbench score was below the Dell XPS 15 (8,707) to further underline its processing capabilities.
For coders that have power-intensive workloads, and those that want to stay with Apple hardware, the MacBook Air (2020) is a great, affordable notebook.
Swipe to scroll horizontally
| | |
| --- | --- |
| CPU | 8-core 3.2GHz/2.1GHz Apple M1 chip with 8-core GPU |
| RAM | 16GB |
| Screen | 13.3in 2,560 x 1,600 |
| Dimensions | 304 x 212 x 16.1mm |
| Weight | 1.29kg |
Price when reviewed: £1,374
Read our full Apple MacBook Air M1 review for more information.
2. Dell XPS 15
Best for processing power
Swipe to scroll horizontally
| Pros | Cons |
| --- | --- |
| Stunning IPS display | Disappointing battery life |
| Powerful and omnicompetent | Only 4GB of vRAM |
| Easy to upgrade post-purchase | No Type-A USB |
The Dell XPS range often releases to acclaim, with impressive benchmarks and enjoyable overall user experience. The 2022 model of XPS 15 does not buck this trend, making it a clear choice for programming as well as wider business use.
The latest 15in model can rival the very best – including M1 MacBooks – thanks to its 1.9GHz octa-core Intel i7 11800H chip. That's backed up with 32GB of RAM and an Nvidia RTX 3o50Ti GPU to complete a very efficient spec sheet. The XPS 15 is more than capable of handling the toughest of workloads and its impressive cooling system and silent performance underline that quality.
In IT Pro's in-house benchmarks, the XPS 15 excelled; for overall computing, it recorded 272, not far off the XPS 17 (281). Its GeekBench 5 scores also highlighted its processing prowess, hitting 8,707 for multi-threaded workloads. Which is more than the M1-based MacBook Air (2020) managed. In real terms, it suggests that this is a machine that can handle multiple use cases, work across a range of programs and applications, and more than enough power to see you through your workday.
Beyond its processing prowess, the XPS 15 also comes with a great keyboard. Key presses are satisfying and precise, with nice travel and a familiar layout. The trackpad is also worth noting, clocking in at 150 x 90mm to provide ample space for movement and providing a nice tactile experience that adds to the laptop's premium feel.
Swipe to scroll horizontally
| | |
| --- | --- |
| CPU | Intel Core i7-1180H |
| RAM | 32GB |
| Screen | 15.6in, 3840 x 2400 touchscreen |
| Dimensions | 354 x 230 x 18mm |
| Weight | 2kg |
Price when reviewed: £2,040 exc VAT
Read our full Dell XPS 15 review for more information.
3. Microsoft Surface Laptop Studio
Best for programmers on a budget
Swipe to scroll horizontally
| Pros | Cons |
| --- | --- |
| Comfortable typing experience | Lack of ports |
| Great battery life | Poor webcam |
| Good value for money | Row 2 - Cell 1 |
Microsoft's Surface range is tried and tested in the business realm, and the Surface Laptop 5 is a capable workstation for any programmer.
An immediate benefit of the Surface Laptop 5 is its affordability. It's the cheapest laptop on this list, making it an attractive choice for smaller businesses, while delivering a range of features found in more expensive options.
In our in-house testing, the Surface Laptop 5's compute score of 222 compared favourably to the Lenovo ThinkPad 13s (135) and Dell XPS 15 (272). It can easily handle standard business tasks and the 16GB RAM model will handily tackle some of the more memory-intensive IDEs, and in our intensive tests remained silent.
Where battery is concerned, the Surface Laptop 5 also beats some of its immediate competitors, having lasted for 9hrs 42mins in IT Pro's tests. Programmers may favour working from their desks, but if the need arises the Surface Laptop 5 can capably support all-day work demands and still have juice left over by the time you charge it at night.
The display's peak brightness of 411cd/m2 keeps the screen visible even in harsh outdoor lighting, though programmers who also dabble in colour-sensitive work could find the 69% Adobe colour accuracy score disappointing. Like several of the entries in this list, the Surface Laptop 5's display has touchscreen functionality - though uses for this may not obviously present themselves.
No corners were cut for the design, with the all-aluminium Surface Laptop 5 available in a range of sleek colours. If you're already a fan of Microsoft's design language, you'll find nothing offensive here, and businesses looking to outfit an entire department with laptops may appreciate the uniform, clean aesthetic. At just 1.2kg it would complement any backpack or suitcase without strain, particularly helpful when paired with the aforementioned battery life.
Swipe to scroll horizontally
| | |
| --- | --- |
| CPU | Intel Core i7-1265U |
| RAM | 16GB |
| Screen | 13.5in 2,256 x 1,504 touchscreen |
| Dimensions | 308 x 223 x 14.5mm |
| Weight | 1.2kg |
Price when reviewed: £833
Read our full Microsoft Surface Laptop 5 (13.5in) review for more information.
4. Asus Chromebook CX9 (CX9400CE)
Best Chromebook for coding
Swipe to scroll horizontally
| Pros | Cons |
| --- | --- |
| Stylish, strong and light chassis | Mediocre battery life |
| Great keyboard | Expensive |
| High-quality screen | Row 2 - Cell 1 |
Chromebooks aren't often the first option that's likely to spring to mind for developers looking for a work machine, but increasing Linux support in ChromeOS is making it a more and more feasible option. If you are looking for a Chromebook for coding, then you can do much, much worse than the Asus Chromebook CX9.
Being among the more expensive Chromebooks available on the market, you would expect strong performance and it does indeed deliver, but not in excess. The performance is solid, but there are other far more powerful laptops on the market that are worth considering if pace is your priority. That said, in our tests, we ran into no issues running multiple applications concurrently and what's more, the CX9 runs quietly and cool.
The battery life on the CX9 is fine. It beats a lot of the high-powered machines in this list but not by a considerable margin with a score of 10hrs 47mins, and many programmers will favour power over battery life given the task at hand. Still, it's a highly capable device that delivers decent performance, all bundled into a strong and light chassis.
It's got a good keyboard, too, with snappy and fast chicklet keys that have plenty of travel alongside a consistent typing action. A little more travel here than on the MacBook Pro and the latest Dell XPS. And unlike a number of small laptops that have keyboards that feel soft or hollow, the CX9's excellent keyboard is ideal for hours of typing. What's more, the ErgoLift hinge tilts the keyboard towards the user, which makes the typing position more comfortable.
The trackpad is fairly wide and its range is good. It's accurate, though it is a little tough to click. There is no numberpad, which is something of a con for programmers, though you can overlay a virtual numberpad over the trackpad, but this stop-gap solution doesn't always register keypresses and is unsatisfying to use. If you do lots of work with figures or data, you'd should look for a machine with a proper numberpad. But if it has to be a Chromebook, then make it this one.
Swipe to scroll horizontally
| | |
| --- | --- |
| CPU | Intel Core i7-1165G7 |
| RAM | 16GB |
| Screen | 14in 1,920 x 1,080 |
| Dimensions | 322 x 205 x 16mm |
| Weight | 1.15kg |
Price when reviewed: £1,084
Read our full Asus Chromebook CX9 (CX9400CE) review for more information.
5. Razer Book 13
Best all-rounder
Swipe to scroll horizontally
| Pros | Cons |
| --- | --- |
| Premium build quality | Expensive |
| Superb keyboard | Row 1 - Cell 1 |
| Great performance | Row 2 - Cell 1 |
Renowned for its dominance in the gaming space, Razer's first attempt at a business-focused laptop does away with the gimmicky gaming features (RGB lighting is still an option, though) and delivers outstanding performance that lends itself perfectly for programming.
We struggled to find a fault with the Razer Book 13 in almost any metric when we reviewed it in 2021. Everything from the premium build quality, and the hardware performance, all the way to the keyboard which struck an ideal balance between mechanical and muted switches, was superb.
The Razer Book 13 even bucks the trend when it comes to battery life. With no noticeable trade-off between performance and longevity, the machine ran for 10hrs 48ins in our tests - much longer than the XPS 15 - making it perfect for the typical working day.
Swipe to scroll horizontally
| | |
| --- | --- |
| CPU | Intel Core i7-1165G7 |
| RAM | 16GB |
| Screen | 13.4in 1,920 x 1,200 |
| Dimensions | 296 x 199 x 15mm |
| Weight | 1.4kg |
Price when reviewed: £1,317 exc VAT
Read our Razer Book 13 review for more information.
6. Lenovo ThinkPad X1 Titanium Yoga
Best for long periods of typing
Swipe to scroll horizontally
| Pros | Cons |
| --- | --- |
| Slim, light and sturdy chassis | Pricier than competitors |
| Bright, useful touchscreen | Poor physical connectivity |
| Crisp, satisfying keyboard | Disappointing trackpad |
This list wouldn't be complete without a ThinkPad - the business notebook. This isn't simply a check-box inclusion, as the keyboards on ThinkPads have traditionally been a delight to use and the X1 Titanium Yoga's is no exception.
The breed of users who seek out excellent typing experiences will appreciate the fast, crisp buttons on the X1 Titanium Yoga's keyboard, and the actuation is so fast the keys practically bounce back after being pressed. The device is slim and light too while keeping a sturdy chassis. Weighing in at just over 1kg, it's among the lightest in its product category and remained quiet and cool throughout our time with it.
We must say that the X1 Titanium Yoga's performance leaves much to be desired, and the trackpad that sits under the fantastic keyboard disappointed with a rough coating and required too much force to click. For this reason, programmers may want to opt for something a little more capable of heavy workloads.
Swipe to scroll horizontally
| | |
| --- | --- |
| CPU | Intel Core i7-1160G7 |
| RAM | 16GB |
| Screen | 13.5in 2,256 x 1,504 touchscreen |
| Dimensions | 298 x 232 x 11.5mm |
| Weight | 1.15kg |
Price when reviewed: £1,814 exc VAT
Read our full Lenovo ThinkPad X1 Titanium Yoga review for more information.
Best laptops for programming FAQs
Do I need a large screen for programming?
Bigger isn't always better, but when it comes to coding, a large amount of screen real estate can be incredibly useful. Not only does it allow you to see more lines of code at once without endless scrolling, but it's also great for multitasking. You can keep your chosen IDE open in one window, and StackOverflow right alongside without having to waste time switching back and forth.
Many programmers find themselves at a desk for long periods of time, and for this some favour mutliple monitor setups. In this case, the importance of screen size gives way to the quality of the display itself as windows can be spread across multiple monitors as needed. Setups such as this may also negate the need for lighter laptops, or better keyboards, as laptops are typically mounted on a stand and connected to an external keyboard and mouse.
On the other hand, if you're on the hunt for a laptop to be carried on your commute, larger screens could contribute to an unwelcome addition in weight. For example, a 15in laptop will typically pack more heft than a 13in and the same is true for laptops with larger batteries.
In general, we feel a 14in or 15in laptop represents the optimum balance between portability and screen size for most developers.
Should I buy a laptop with a numberpad for programming?
Physical number pads offer some extra functionality for laptop users, but they can be a waste of space for some. It's generally the case that when you're using a standard keyboard, you will either use it all the time, or never touch it, depending on your tastes.
Physical number pads are sought after by some users, but they are often little more than a waste of keyboard space. Although they have their uses, such as for typing special symbols or for faster number entry, these are rarely used by many users and as such don't outweigh the significant size and weight disadvantages associated with including a number pad.
Though no laptop on this list features a number pad, a sign of their increasing rarity on modern laptops, there are still some business laptops that come equiped with a number pad. For those for whom they are a necessity, external number pads can be purchased to add their functionality to any laptop.
Which OS is best for programming?
Some developers have grown to prefer Apple MacBooks for programming, for a number of clear reasons. The entire range packs a punch in terms of performance, the UNIX-based macOS pairs nicely with a number of different programming languages, and they are among the most aesthetically pleasing laptops on the market.
However, macOS is by no means the only option when it comes to programming. Microsoft Windows is the most widely used operating system in the world, and since the addition of Windows Subsystem for Linux, its versatility has increased dramatically. Finally, there's Linux itself, which – despite the ever-present spectre of compatibility issues – remains a popular choice for developers looking to completely immerse themselves in the world of programming. Linux comes with a range of distributions or 'distros', and the best Linux distros make welcome environments for programmers.
To get the best overall coverage, our advice would be to pick up a Windows device, and either dual-boot Linux onto it, or use the inbuilt Linux tooling to customise your workflows - unless you're an Apple-specific developer, in which case a MacBook could be your best bet.
How we test laptops for programming
Like every laptop we review, the units on this list have been put through a number of tests to measure their technical performance across a range of categories. For display testing, we use a colorimeter and the open source DisplayCal measurement software. This allows us to check the contrast ratio and maximum brightness, as well as the colour accuracy and reproduction.
This is done by testing what percentage of a given colour gamut the display can represent, as well as measuring the average Delta-E rating, showing how closely those colours match the target hue. We generally test against the sRGB colour gamut, but for certain laptops, we may also test against the DCI-P3 and Adobe RGB gamuts, if the display has been specifically calibrated for them.
To measure a machine's performance, we use a suite of custom benchmark tests, which simulate a series of different workloads: a single-core image conversion test, a multi-core video encoding job and a stress test where both the previous tasks are run simultaneously while also playing back a video.
Each test gives us an individual result, which are then combined to form an overall score. This is usually the main result we'll quote as part of a review, but we'll also discuss individual test results where relevant. These test results are supported by Geekbench 5's single and multi-core benchmark tests to identify any anomalous results, as well as AS SSD's storage speed benchmarks.
Battery life is another important area of testing, which is measured by playing a looped video in airplane mode with the screen set to a consistent brightness level, and measuring how long it takes the battery to deplete. This allows us to compare battery life between machines in a consistent manner, but doesn't necessarily give an indication of real-world longevity, so for this we track the battery life over the course of our testing period, measuring how long it lasts when used for real-world workloads of varying intensities.
Get the ITPro. daily newsletter
Receive our latest news, industry updates, featured resources and more. Sign up today to receive our FREE report on AI cyber crime & security - newly updated for 2023.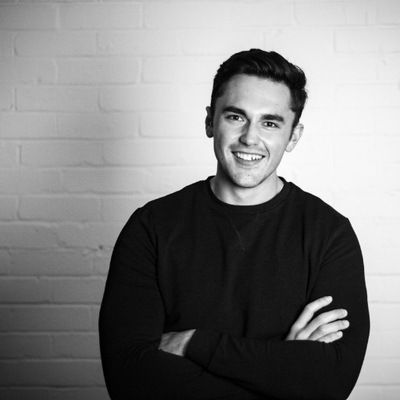 Connor Jones has been at the forefront of global cyber security news coverage for the past few years, breaking developments on major stories such as LockBit's ransomware attack on Royal Mail International, and many others. He has also made sporadic appearances on the ITPro Podcast discussing topics from home desk setups all the way to hacking systems using prosthetic limbs. He has a master's degree in Magazine Journalism from the University of Sheffield, and has previously written for the likes of Red Bull Esports and UNILAD tech during his career that started in 2015.