Pros
+

Premium feel

+

Great display

+

Sound packs a punch
Dell is not exactly an obscure name when it comes to business devices. The firm has long been associated with professional desktops and laptops, and to this day most would see a Dell laptop as a decidedly corporate offering. The Latitude line is specifically aimed at enterprises, so one would expect to find within it the very best Dell has to offer; thankfully, these expectations are not misplaced.
Dell Latitude 9440 2-in-1 review: Design
This is a seriously sleek design, with dark brushed metal and understated, confident lines. On the interior, users are treated to a soft-to-the-touch metal body. Weighing in at 1.54 kg, and measuring just 31 x 21 cm (12.02" x 8.46") the Latitude 9440 is also eminently portable. It would sit well inside any laptop bag or backpack, and can comfortably be carried around the office on a day-to-day basis with no backache.
This is especially important for the device's 2-in-1 pedigree – it would simply be no good if, in tablet mode, the device couldn't be easily carried around. Thankfully, the Latitude 9440 impresses in both laptop and tablet modes and takes up very little space on any desk regardless of which mode it is in.
Dell Latitude 9440 2-in-1 review: Keyboard and trackpad
The keyboard on the 9440 is a real joy to use. The key presses are pleasingly tactile, with each key soft to the touch in a continuation of that decidedly premium feel. With keyboards, one often makes a trade-off between the experience of actually using it and its noise level. But the Latitude 9440 does not compromise here, and key presses are also gentle on the ear.
If there is one thing to call out, it's that the keyboard is not full-sized. While this will only annoy a certain subset of people, namely those who prefer to input numbers through the dedicated numpad, it's worth mentioning. The small form factor of the keyboard also means that the arrow keys are condensed – annoying for those using them in creative apps or spreadsheets.
When it comes to the trackpad, it's more of a mixed picture. Although it's a great size, and can comfortably support a good deal of movement, it's not the most accurate when it comes to fine motor movements, such as for creative fine-tuning in the Adobe suite. The touchscreen is your friend here – certainly, if you have a Dell Active Pen included, which will let you add brush strokes on Photoshop or even select spreadsheet cells with pinpoint accuracy. However, those who prefer to stick to the trackpad may be a tad disappointed.
Dell Latitude 9440 2-in-1 review: Display
The Latitude 9440 comes with a stunning display. Tack sharp, bright, and with an incredibly thin bezel, this is a screen that will suit almost any user. At first glance, the display provides excellent color recreation, with a good degree of contrast and clarity.
In our in-house tests, the display matched 100% of the sRGB color gamut, with 78.4% Adobe RGB and 82.9% DCI P3. This should put it in good stead for creative use, though those who rely on the Adobe color gamut for their livelihood may not find what they are looking for here.
RELATED RESOURCE
Learn how to utilize multi-cloud environments and experience the maximum benefits of quickened microservice application development

DOWNLOAD FOR FREE
At 500 nits, this is also a seriously bright display that will serve users well no matter how bright their surroundings – just make sure to turn the brightness down before opening an app in light mode, or suffer the startling consequences.
Of course, as a 2-in-1, this is also a touchscreen display, which can be combined with the Dell Active Pen for creative applications. There's really nothing to complain about here, with solid performance and an instant switch between laptop mode and landscape or portrait tablet mode.
Dell Latitude 9440 2-in-1 review: Hardware and performance
Throughout our tests, the Latitude 9440 performed to a very high standard. It tackled processing tasks with aplomb, running dozens of Edge tabs simultaneously without sweating a bit and also boasting impressive speeds when it came to file transfers and extraction.
The device also packed a punch when it came to creative apps. Rendering 10-15 seconds of multi-track 4K footage through DaVinci Resolve in under a minute is no mean feat, especially for a device as light as this, and it would complement any creative professional's tools well.
In Geekbench 6, the Latitude 9440 achieved a single-core score of 2,531 and 8,930 for the multi-core. It's a great score, better than the 2021 XPS 15's scores of 1,551 and 8,707, and competitive with the M1 Macbook Pro's 2,374 and 12,149.
In our battery tests, the device endured constant video playback for 11 hrs and 10 mins, an impressive performance that bodes well for the device's ability to endure an entire working day or long-haul commute with no problems. This was without top-ups or battery savers, so in everyday use, it may last even longer.
One point to note is that when performing the most intense tasks, the Latitude 9440 did have a tendency to ramp up the fans noticeably. This was accompanied by a troubling buzzing noise, emanating somewhere near the left display hinge. Assuming this buzz isn't standard across the range however, the fan noise is well below any level that could become uncomfortable.
Dell Latitude 9440 2-in-1 review: Ports and features
In exchange for its lightness and thin profile, the Latitude 9440 comes equipped with what has to be described as a disappointingly limited port selection. True, many offices have USB-C port hubs these days, but it would have been nice to see at least an HDMI port.
An exception to this is the inclusion of the universal aux port on the right-hand side of the device, a functional inclusion that will bolster support for wired headphones and headset use.
The device boasts some of the best laptop speakers we've heard in recent years, rivaling those of the Macbook range. Users can enjoy quality audio whether they're adjusting the sound mixing in a creative application, or pumping up webinar audio for an entire room of attendees to listen into.
In addition to its audio capabilities, the Latitude 9440 boasts a very capable high-resolution webcam and a decent internal mic that will meet the needs of the majority of business users.
Dell Latitude 9440 2-in-1 review: Price
The overall premium feel of the Latitude 9440 is reflected in its price tag: £2,511 ($3,189). There's no denying that this is a hefty total, particularly in comparison to other capable laptops that come in cheaper like the Asus Zenbook Pro 14 OLED. It's hard to feel like you're not forking out for the folding hinge and touchscreen, the usefulness of which may vary.
That said, what you get for the money is well worth it. Stylish, capable, and quite shockingly portable, the Latitude 9440 would make an attractive addition to any business backpack. Those looking for an ideal all-rounder: take note.
Dell Latitude 9440 2-in-1 specifications
Swipe to scroll horizontally
| | |
| --- | --- |
| Processor | Intel® Core™ i7-1365U Processor 1.8 GHz (12MB Cache, up to 5.2 GHz, 10 cores, 12 Threads) |
| GPU | Intel Iris Xe graphics, i7-1365U vPro® processor with 16 GB memory and WLAN AX211 |
| Display | 14.0-inch, QHD+(2560x1600), 60Hz refresh rate, 500nits, touchscreen |
| RAM | 32 GB, LPDDR5 |
| Storage | 512 GB, M.2, PCIe NVMe, SSD, Class 35 |
| Ports | 1x Thunderbolt™4 with Power Delivery & DisplayPort (USB Type-C), 1x 3.5mm Combo Audio Jack |
| Webcam | FHD 1920x1080 (30fps) |
| Battery | 60WHrs |
| Connectivity | Wi-Fi 6E(802.11ax) (Dual band) 2*2 + Bluetooth |
| Operting system | Windows 11 Pro |
| Dimensions | 31.05 x 21.5 x (1.49 at back, 1.62 at front)cm (12.02" x 8.46" x 0.59 at back, 0.64 at front") |
| Weight | 1.54 kg (3.38 lbs) |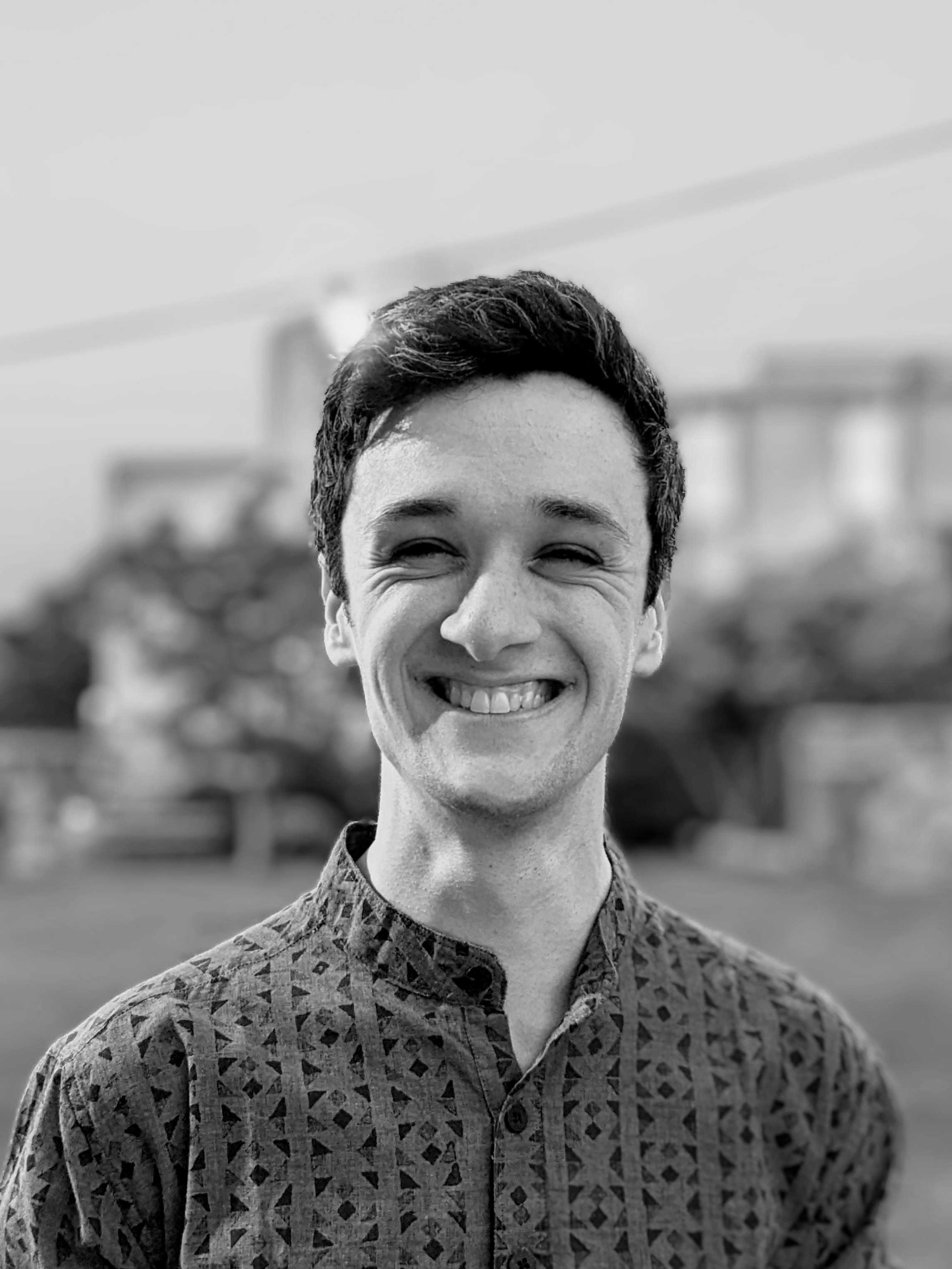 Rory Bathgate is a staff writer at ITPro covering the latest news on artificial intelligence and business networks. He can also be found co-hosting the ITPro Podcast with Jane McCallion, swapping a keyboard for a microphone to discuss the latest learnings with thought leaders from across the tech sector.
In his free time, Rory enjoys photography, video editing, and good science fiction. After graduating from the University of Kent with a BA in English and American Literature, Rory undertook an MA in Eighteenth-Century Studies at King's College London. He joined ITPro in 2022 as a graduate, after four years in student journalism. You can contact Rory at rory.bathgate@futurenet.com or on LinkedIn.