Huawei to fully abandon Android by October 2021
The second version of its proprietary operating system Harmony will be tested on handsets starting December this year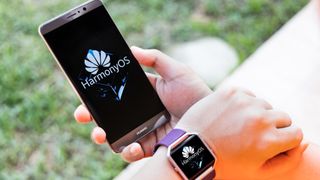 Huawei has announced that it will be shifting its smartphones to its own operating system Harmony starting next year.
The second version of the OS, Harmony 2.0, is to be tested on devices from December this year, and will be officially launched in October 2021.
The announcement, which was made at Huawei's three-day developer conference in Shenzhen, China, comes a year after the operating system was first announced. Having been in the works for over a decade, the original version of the system was intended for IoT devices such as TVs, smartwatches, and home tech.
However, due to recent developments in Huawei's relations with the US government, Harmony is being expanded into smartphones. The decision is likely attributed to the Trump administration's trade restrictions imposed on Huawei, which mean that the Chinese tech giant will be barred from offering Google's apps and services on its latest devices.
Although the ban is not likely to affect Huawei's operations in China, where users are not able to access Google services or use the Google Play store, it is likely to impact Huawei's customers outside of China.
Google's Android is still regarded as the most popular and widely-used operating system in the world, having accounted for 85.4% of smartphones shipped in 2020, according to research from IDC.
However, Huawei is hoping that Harmony will become a suitable alternative and plans to offer the operating system to other smartphone manufacturers. It is likely to be adopted by other Chinese tech companies, such as Xiaomi or ZTE.
The 2021-scheduled launch is likely to provide Huawei with enough time to create suitable app alternatives to those made by Google. Earlier this year, the company invited developers from the UK and Ireland to create apps for the new mobile ecosystem and invested £20 million to fund this strategy.
The decision to pre-install Harmony on Huawei devices might mark an uncertain future for the tech giant's other operating system EMUI. Nevertheless, the company announced that the new version of the system, EMUI 11, will be released shortly and that it will be available as an alternative to Harmony.
A daily dose of IT news, reviews, features and insights, straight to your inbox!
A daily dose of IT news, reviews, features and insights, straight to your inbox!
Thank you for signing up to ITPro. You will receive a verification email shortly.
There was a problem. Please refresh the page and try again.