HP expands recall of fire-prone batteries
Over 100,000 batteries are now affected by the fault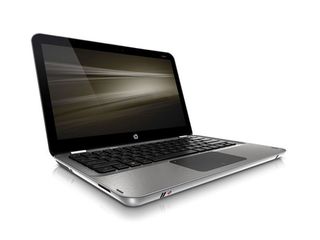 HP has warned customers that it is expanding the number of laptops affected by a critical battery flaw that could potentially pose a serious fire risk.
Over 100,000 laptops are thought to now be affected by the flaw, which can lead to overheating and a burning hazard for customers. HP has advised that customers cease to use the affected laptops, and have issued a full recall of the faulty batteries.
An initial recall was made in June 2016 when HP received reports of batteries catching fire, resulting in over 50,000 laptops being taken off the market.
In a statement on Wednesday, HP said it has worked "in cooperation with various government regulatory agencies" and that it would be expanding its "on-going worldwide voluntary safety recall and replacement program for certain notebook computer batteries".
The problem has been found in a specific set of Panasonic lithium-ion batteries issued during March 2013 and October 2016, contained in a range of laptops including the HP ENVY, HP ProBook, Compaq Presario and the HP Pavilion Notebook series.
The HP ProBook is one of a number of latop ranges affected by the fault
Not every model is affected by the flaw; HP has recommended customers use its dedicated online tool to check their battery models.
HP has stated: "Customers should cease use of affected batteries immediately. Customers may continue to use their notebook computer without the battery installed, by connecting the notebook to external power. HP is proactively notifying customers, and will provide a replacement battery for each verified, eligible battery, at no cost."
Customers who had batteries replaced during the initial recall programme in June 2016 are not affected by the latest flaw, according to HP, however the company has warned that batteries identified as unaffected during the initial recall could still be dangerous, and urges customers to run a check of its serial number.
The news comes days after Samsung's official report on the Note 7 disaster, which has cited problems during the design and manufacturing process as the cause of the catastrophic fault.
A daily dose of IT news, reviews, features and insights, straight to your inbox!
A daily dose of IT news, reviews, features and insights, straight to your inbox!
Thank you for signing up to ITPro. You will receive a verification email shortly.
There was a problem. Please refresh the page and try again.