Apple could dump Intel from Macs in favour of its own chips
The company is rumoured to be looking at moving silicon manufacturing in-house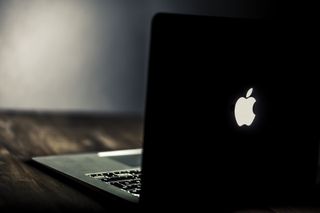 Apple is mulling over plans to manufacture its own processors for its macOS computers within the next two years, according to reports.
Bloomberg reported that the project, codenamed Kalamata, would be part of a bigger strategy making Macs, iPhones and iPads work better together, according to people familiar with the plans.
Currently, Apple makes the main processor for its iPhones, iPads, Apple Watches, and Apple TVs, based on ARM chip technology. Using its own chips in Macs would let Apple decide on release dates for its new models rather than relying on Intel. Apple makes up 5% of Intel's revenues according to the Bloomberg report.
The changeover to Apple's own chips could start with the 12-inch MacBook. Apple's last major processor transition happened in 2005, when it moved Macs to an Intel-based architecture, away from IBM's PowerPC processors. That transition took around a year. The Bloomberg report implies a new transition would be longer and require a "multi-step transition" beginning as early as 2020.
The move is part of a wider effort to make Macs work more like their smartphone and tablet cousins. Dubbed "Marzipan", the project would enable users to run iPhone and iPad apps on Macs. This software compatibility will arrive before the chip transition.
There are already ARM-based chips in Macs, but these tend to be for specific functions, such as security. The latest MacBook Pro and iMac Pro feature these co-processors.
Paul Norris, senior systems engineer for EMEA at IT security firm Tripwire, told IT Pro that it was only a matter of time until Apple started using its own processors on its desktops and notebooks.
"It have been successful designing its own processors in its iOS-based operating system devices since they have launched, offering a secure enclave between operating system and hardware," he said.
"Apple is taking advantage of this relationship between operating system and hardware to its OSX based devices to guarantee strengthened security. Intel has to cater for a number of different types of operating systems and hardware devices, which increases the likelihood a vulnerability is identified."
Apple declined to comment on the reports, while Intel could not be reached for comment.
A daily dose of IT news, reviews, features and insights, straight to your inbox!
Rene Millman is a freelance writer and broadcaster who covers cybersecurity, AI, IoT, and the cloud. He also works as a contributing analyst at GigaOm and has previously worked as an analyst for Gartner covering the infrastructure market. He has made numerous television appearances to give his views and expertise on technology trends and companies that affect and shape our lives. You can follow Rene Millman on Twitter.
A daily dose of IT news, reviews, features and insights, straight to your inbox!
Thank you for signing up to ITPro. You will receive a verification email shortly.
There was a problem. Please refresh the page and try again.