Microsoft will block reply-all email storms in Office 365
Reply All Storm Protection has the potential to minimise disruption and reduce digital pollution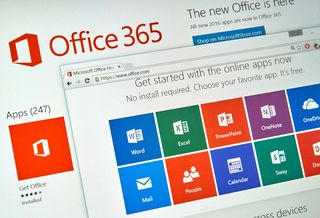 Microsoft has announced that it has started rolling out a new feature that will protect users from reply-all email storms.
Available for Office 365 and Exchange Online, it is mostly targeted at large organisations in order to help them maintain communication while preserving business continuity.
Reply-all email storms happen when too many people, usually within the same company, start replying to an email thread, typically because of a misconfigured distribution list or someone forgetting to use BCC.
The company first announced plans to roll out this feature at its Microsoft Ignite event in 2019. The Reply All Storm Protection tool will block subsequent replies to an email thread for four hours when it detects 10 reply-all emails to over 5,000 recipients within 60 minutes.
Microsoft's Exchange Team said they "expect to tweak, fine-tune, and enhance the Reply All Storm Protection feature to make it even more valuable to a broader range of Office 365 customers".
"We're already seeing the first version of the feature successfully reduce the impact of reply all storms within Microsoft (humans still behave like humans no matter which company they work for) and believe it will also benefit many other organizations as well," they said.
Many employees are still set to work from home for the foreseeable future, with Facebook and Google extending that possibility for the rest of the year. With more business communication than ever before happening online, Microsoft's new feature has the potential to minimise disruption caused by such e-mail storms.
The feature could also help minimise digital pollution, with less energy being wasted on sending and receiving thousands of unnecessary emails. Sending or receiving an email is estimated to emit 4g of CO2e, and even unopened spam emails are capable of pollution, as they still use 0.3g of carbon dioxide.
RELATED RESOURCE
Twenty-six Office 365 security pain points – how to relieve them
Office 365 disasters waiting to happen
The announcement of the Reply All Storm Protection is one of the latest releases from Microsoft aimed to make remote working more manageable. Last month, the company confirmed that its Teams collaboration platform will support nine people in participant view in a bid to better challenge Google Hangouts and Zoom.
What's more, at the end of April, Microsoft made the Yammer Communities app available in Teams and patched a vulnerability that let hackers take over Teams accounts simply by sharing malicious gifs.
A daily dose of IT news, reviews, features and insights, straight to your inbox!
A daily dose of IT news, reviews, features and insights, straight to your inbox!
Thank you for signing up to ITPro. You will receive a verification email shortly.
There was a problem. Please refresh the page and try again.